Main content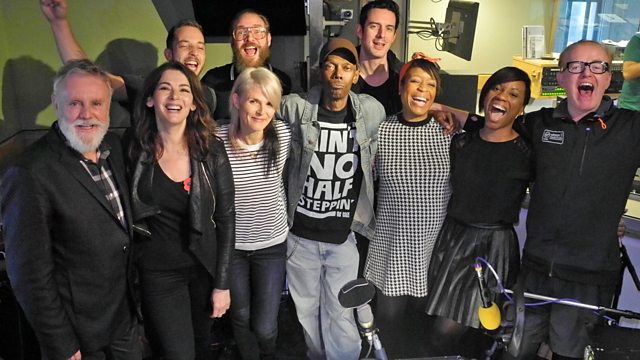 Nigella Lawson, Roger Taylor, Faithless and James Morrison
Chris has breakfast with Nigella Lawson, Roger Taylor, Faithless and James Morrison!
Pause For Thought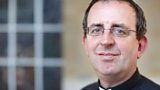 From Rev'd Richard Coles, cleric and broadcaster: 
The Interchurch Group in my parish met down the hill at the Chapel on Wednesday to discuss our joint programme for Christmas: together we will attempt Nigella's Ham in Coca Cola for the Mother's Union Christmas Lunch; together we will wash up the green crockery on which civilisation depends; together, with the help of Almighty God, we will source a continent donkey for the Living Nativity.
If this seems unremarkable, consider that in times past relations between church and chapel in Finedon were very sticky indeed. Church was for the posh nobs at the top the hill, Chapel was for the townsfolk at the bottom, a division which endures to this day in the cemetery, with one section for church and another for chapel. That division goes back at least to the 1600s, when the Roundheads arrived after the Battle of Naseby and kicked out my predecessor. Revenge was exacted after the Restoration when the first Quaker in town was attacked after he dared to interrupt the sermon (visitors please note).
It must have seemed that suspicion and mistrust would endure until the end of time, but one of the unexpected outcomes of the church's decline has been a willingness of those who remain to come together. Not just in Finedon, the centre of the universe, but globally. Wednesday also saw the 50th anniversary of Nostra Aetate, when the Catholic Church for the first time officially abandoned the tradition of blaming Jewish people for the death of Jesus. That horrible libel has its origins in the New Testament, and a dodgy verse in Matthew that has been used to justify persecutions from the Crusades to the Holocaust, and until very recently prayers for the conversion of the Jews were offered in churches like mine.
No longer, for change is inescapable, even for the Church, where changing the biscuits can threaten schism. Putting old enmities aside, even if it feels like surrendering more than you can afford, opens the way to new possibilities of living, beyond suspicion, mistrust and resentment. Shalom, and pass the rugelach.