Main content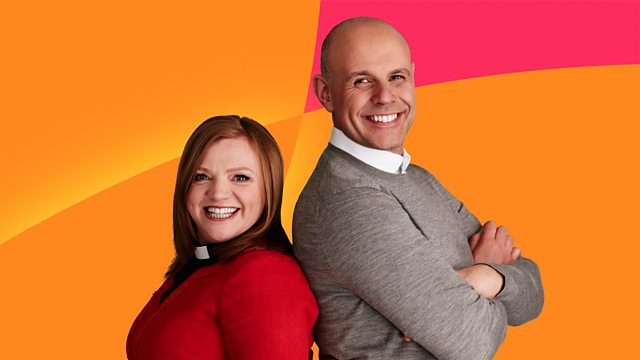 25/10/2015
Clare Balding brings Faith in the World Week to a close. Her guests include the Christian writer Patricia Raybon and her Muslim daughter Alana.
Clare Balding presents the topical faith and music programme bringing to a close this year's Faith in the World week. Her guests include Patricia Raybon and her daughter Alana who had to reconcile their differences over their religious beliefs. She'll also hear from a Sikh 'vlogger who's been making an impact through his videos - and the man who converted to Sikhism because of them.
Last on
Music Played
Fern Kinney

Together We Are Beautiful

The All Time Greatest Love Songs Vol.
Columbia.

Eric Clapton

Let It Grow

Eric Clapton - 461 Ocean Boulevard.
Polydor.

Rend Collective

All That I Am

Anna Elizabeth Laube

Green

Paul Heaton

&

Jacqui Abbott

The Austerity Of Love

(CD Single).
Virgin EMI Records.

Candi Staton

Young Hearts Run Free

Disco Fever (Various Artists).
Global Television.

Aretha Franklin

Respect

Aretha Franklin - Queen Of Soul.
Atlantic.

George Ezra

Blame It On Me

Wanted On Voyage.
Columbia.
001.

Shania Twain

God Bless The Child

The Perfect Christmas (Various).
Universal Music.

Aaron Shust

God So Loved the World

The King's Chamber Orchestra

As The Deer

Amy Macdonald

This Is The Life

Electric Light Orchestra

Shine A Little Love

ELO's Greatest Hits Vol.2.
Epic.

Luke Sital‐Singh

Everything Is Making You

Elvis Presley

&

Royal Philharmonic Orchestra

Fever (feat. Michael Bublé)

If I Can Dream.
Sony Music Entertainment.
14.

Nell Bryden

Edge of the World

Gnarls Barkley

Crazy

(CD Single).
Warner Bros.

Madness

It Must Be Love

The 80's Love Album (Various Artists.
Virgin.
Patricia and Alana Raybon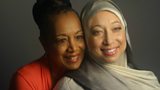 Patricia Raybon brought up her daughter, Alana, to follow in her strong Christian faith. But mother and daughter found a great gulf within their lives when Alana decided to leave the church and become a practicing Muslim. "My mother knew I had been exploring Islam… I called her and said 'Mom I've decided to practice Islam.' There was silence on the other end of the 'phone." Patricia and Alana have published a book called 'Undivided' which explores their relationship and they talk to Clare for Radio 2's Faith in the World Week.

The Reverend Mimi Asher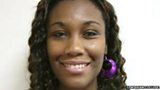 The Revd Mimi Asher is today's faith guest. When Mimi learnt that her teenage son, Michael, had joined a local gang, she decided that the best way to end his involvement was by getting to know the gang. Today, she runs a youth ministry in London and has been awarded two prizes for peace.

Jagraj Singh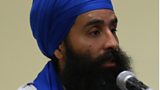 Jagraj Singh is a Vlogger who runs 'The Basics of Sikhi' which has its own YouTube channel teaching the basics about Sikhism. With nearly 30, 000 subscribers, his story illustrates the popularity of social media in multi-faith Britain.
Broadcast