Main content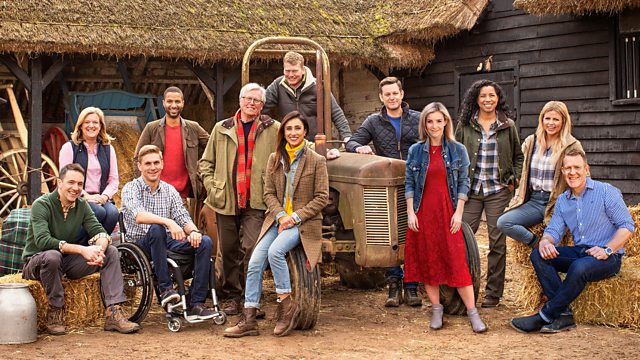 Cheshire
Matt Baker and Helen Skelton are in Cheshire. Matt visits Lyme Park, hoping for a glimpse of one of nature's most exciting spectacles - the annual red deer rut.
Matt Baker and Helen Skelton are in Cheshire, where Matt is at the magnificent Lyme Park, hoping for a glimpse of one of nature's most exciting spectacles - the annual red deer rut. He joins photographer Gary Lomas at dawn, and together they try to capture this magnificent event. Matt also meets a former TV actor who gave up the limelight for a life in the country as a trainee National Trust ranger.
Helen is out at dusk with the conservationists on a bat hunt at Tatton Park - and if she's lucky, she might just see one of the rarest bats ever sighted in the UK. Helen also looks at the rising popularity of gin and meets the family firm making bespoke gin from plants they forage in the woods.
James Wong is at Norton Priory - home to the National Quince Collection. He learns of the important work being done to preserve one of our oldest fruits and tries his hand at making quince jelly.
Also in this programme, Adam heads to Devon to look at Dartmoor sheep and ponies, and Tom Heap looks at the reasons why mental health issues such as depression are a particular problem in the farming community.
Lyme Park deer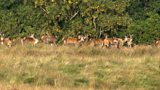 Of all Britain's wildlife spectacles, the red deer rut has earned its rightful place at the very top. It signifies the arrival of autumn and demonstrates nature at its most majestic. Lyme Park's 300 strong red deer put on a phenomenal show at this time of year and the stags take centre stage. Matt Baker is up at the crack of dawn to try to get a glimpse of this majestic sight.  Joining him is top wildlife and landscape photographer, Garry Lomas, who has spent years photographing the deer here. Matt then does the rounds with Head Ranger, Chris Dunkerley, as he makes visual checks on the fallow and red deer, which have been a permanent fixture for 600 years.
Norton quinces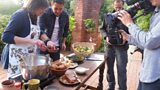 In Norton Priory near Runcorn there's a secret garden where all manner of fruits, shrubs and herbs grow. James Wong visits this ancient walled garden, home to the National Quince collection, to find out more. He helps catalogue the surprisingly large number of varieties and unearths a deeper history. Finally, James helps Head Gardener, John Budworth, harvest some of the fruits before turning his hand to making quince jelly with Jane Maggs, a local quince enthusiast.
Devon's County Breeds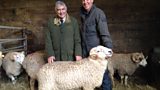 Adam Henson continues his journey to find out about British county breeds. This week he is on Dartmoor in Devon finding out about some of the livestock that have made these moors their home. He visits farmer Colin Pearse who is extremely passionate about keeping Whitefaced Dartmoor sheep. Colin has a deep understanding of this ancient breed and likes to express his feelings about his sheep and the landscape by writing poetry. Adam then compares the Whitefaced breed to Courtney Mortimore's flock of Greyfaced Dartmoors sheep, before heading to Caroline Belam's farm to find out about Dartmoor ponies. This breed is on the Rare Breed Survival Trust's watchlist as 'endangered'. They are a perfect child's pony and Adam finds out what they have to offer.
Coping with the stresses of farming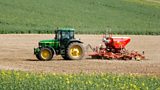 Tom Heap asks why farmers are more likely than most to suffer mental health problems - and in the very worst cases take their own lives. He discovers a variety of factors, from the stress of running a business to the lonely hours working alone. One of the major issues is that many farmers are unwilling to share their feelings or talk about their problems. Tom finds out about two schemes set up in rural communities that help farmers open up and offer them important help and advice.
BBC Action Line: Organisations which offer advice and support
Foraging gin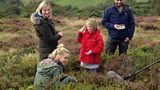 Over the last decade Gin has had a huge revival, which has led to an explosion of micro distilleries, including small companies that have brought boutique gins to market. Helen Skelton meets Karl & Lindsay Bond, a husband & wife team, who live on the borders of the Macclesfield Forest in the Peak District.  Karl and Lindsey have combined their love of the foraging with their passion for Gin. Helen goes to Tegg's Nose Country Park to see how the land is managed and how this environment is a perfect habitat for wild berries. Helen meets the family on a foraging mission to see how it all started and what makes their gin so different from the rest. Finally Karl takes Helen through the distilling process and a well-earned taste test!
Apprentice ranger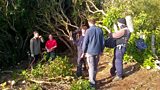 Swapping the limelight for muddy fields and damp early mornings might not seem a logical career move, but that's just what actress Clare Disley has done.  This one time Emmerdale actress gave it all up to live the rural dream. She's one of just 10 people nationwide selected to train as rangers with the National Trust. Matt joins Claire in this her third week at Lyme Park and finds there's no hanging about. There are fences to be fixed, ditches to be dug and most pressing of all, a huge swathe of rhododendron to be cleared and burnt.  Matt finds out more about Claire and the scheme and gets stuck in helping the Rangers with their work.
Tatton bats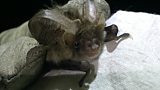 Tatton Park is one of the most historic estates in the UK and is well known for its neo classical mansion, 50 acres of landscape gardens and 1000 acres of deer park. But it can also lay claim to being one of the best places in the country to see bats. Nine of the UK's 17 species can be found here, but there's one visitor that has sent the wildlife enthusiasts batty; The Nathusius Pipistrelle. Incredibly rare and spotted for the first time ever in the UK this year, it's got experts puzzled.  Helen joins the local bat experts heading out at dusk, looking for answers and fully equipped with traps, monitors, and weighing scales.  Helen will help trap and measure the bats as they come in, with any luck the female nathusius pipistrelle will be amongst them!
Credits
| Role | Contributor |
| --- | --- |
| Presenter | Matt Baker |
| Presenter | Helen Skelton |
| Presenter | James Wong |
| Presenter | Adam Henson |
| Presenter | Adam Henson |
| Presenter | Tom Heap |
| Participant | Gary Lomas |
| Executive Producer | William Lyons |
| Series Producer | Joanna Brame |