Main content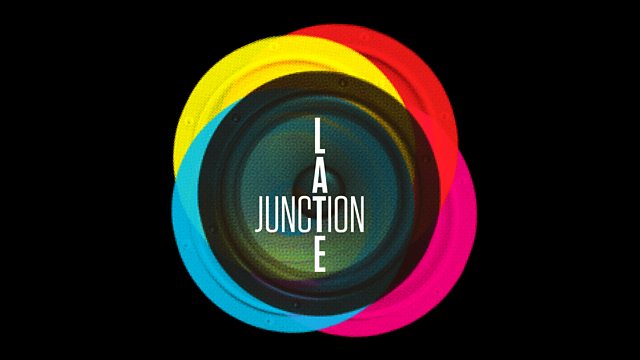 Thursday - Max Reinhardt
Max Reinhardt presents a varied selection of music, including Brian Eno and Laraaji, Russell Haswell, the Necks, Marc Yeats, Bruckner and Daniel Herskedal.
A 1980 ambient classic from Brian Eno & Laraaji, a 2015 noise miniature from Russell Haswell, an extract from the new release by Australian avant-jazzers The Necks, a distressed instrumental conversation by contemporary composer Marc Yeats plus the sonic serenity of a Bruckner motet and Daniel Herskedal minimalist orchestrations... That's the route through the music of a different colour that Max Reinhardt takes tonight.
Last on
Music Played
Daniel Herskedal

The Mistral Noir

Slow Eastbound Train.
Edition Records.
1.

The Art Of Schwanengesang

Laisse-moi. Momentum (Wire Tapper edit)

Aahh...Mui Interessante...The Sound Shape of language.
The Art Of Schwanengesang.
8.

The Good Ones

Divine (Lady Divine)

Rwanda Is My Home.
IRL.
10.

Water Pageant

Pollen

Outlines.
waterpageant.co.uk.
9.

Henry Cowell

Sleep Music of the Dagna

Performer: Joel Sachs.

Russell Haswell

Lets Go

As Sure As Night Follows Day.
Diagonal.
2.

Moonlight Saving Time

Sea Fever

Meeting at Night.
MST Records.
5.

Laraaji

The Dance No 2

Ambient 3: Day Of Radiance.
Editions EG.
2.

Anton Bruckner

Vexilla regis

Performer: Choir of St. Mary's Cathedral, Edinburgh.

Bruckner Motets.
Delphian.
15.

C Duncan

I'll Be Gone By Winter

Adem

Snow in April

Seconds are Acorns.
Oneiric.
5.

Ellis Swan

Red Winged Blackbird

I'll be Around.
https://ellisswan.bandcamp.com.
10.

The Necks

Vertigo (extract)

Vertigo.
ReR Megacorp.
1.

Howard Hughes

Desert Skyline

Stereochrome.
Howard Hughes.
1.

Alabaster dePlume

I Feel Good

Alabaster Deplume.
alabasterdeplume.bandcamp.com.
1.

Marc Yeats

Conversation 13

This Is Tomorrow Calling.
Demerara records.
5.

Mahsa Vahdat

Morning sun of hope

Traces of an Old Vineyard.
Kirkelig Kulturverksted.
7.
Broadcast