Main content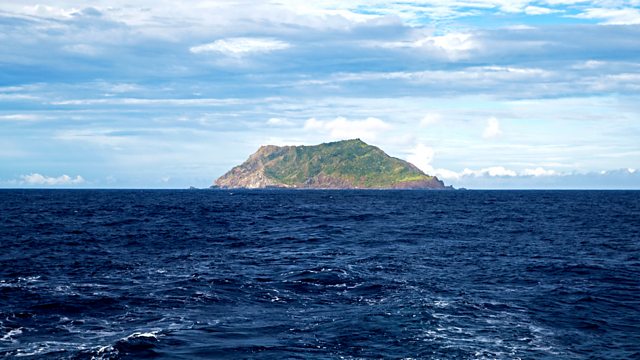 2015: Rhiannon Adam. Three Months on Pitcairn
Rhiannon Adam visits one of the remotest communities on earth. In this personal account of the isle of the Bounty, she explores the romance and the reality.
Each year, the Royal Geographical Society organises, in association with BBC Radio 4, a contest to discover the most imaginative and exciting dream travel project. Rhiannon Adam was the winner in 2015 and her goal was to visit one of the world's smallest countries, Pitcairn Island.
Rhiannon grew up on sailing boat in the Atlantic reading romantic stories about The Mutiny of the Bounty and Pitcairn Island as final resting place for the renegade mutineers. She wondered about this far flung piece of the former British Empire and, as a wandering Brit, whether she might have something in common with the descendants of the mutineers.
The tiny, remote British territory of Pitcairn lies in the Pacific between Chile and and New Zealand. It is home to about fifty people and its remoteness has raised questions about its future as it needs to attract more settlers in order to survive. The romantic image of the island was challenged a decade ago when a number of men on the island were imprisoned for sexual abuse of young girls.
In this very personal account, photographer Rhiannon Adam explores the romance and reality of Pitcairn Island on her 'Journey of a Lifetime'.
Producer Neil McCarthy
Last on