Main content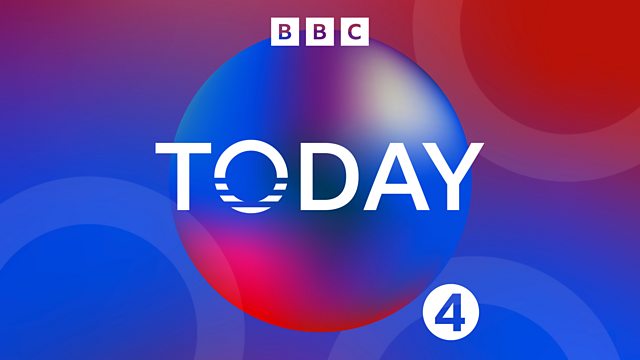 19/10/2015
Morning news and current affairs. Including Sports Desk, Weather and Thought for the Day.
Last on
Clips

Today's running order
0650
Preoccupied with events in Syria, President Putin seems more open to dialogue over the fate of Easter Ukraine. However the chances of a lasting settlement between Kiev and Moscow are still slim.
0655
The government should redirect part of the grant that goes to universities towards improving further and technical education, says a Policy Exchange report.
Jonathan Simons is author of a report calling for money to be taken from universities to support technical education.
0700
The Commons is to debate the so-called Wilson Doctrine, following a tribunal ruling that MPs have no protection from having their communications read by UK security agencies.
Tim Farron is leader of the Liberal Democrats.
0710
According to digital skills charity Go ON UK, nearly a quarter of people in the UK do not possess the minimum skills required to safely use the internet and access the benefits it can provide.
Rachel Neaman, CEO of Go ON UK, is live on the programme.
0720
Researchers at King's College London have investigated a new method that could be used by GPs to quickly determine the number of moles on the entire body by counting the number found on a smaller 'proxy' body area, such as an arm.
Dr Veronique Bataille, a researcher who worked on the study, is live on the programme.
0730
Later today Chinese president Xi Jinping arrives for a state visit to the UK.
Sir Christopher Hum, a former British Ambassador to China, is live on the programme.
0740
On Tuesday 20th October Henry Worsley will embark on a mission to become the first person to cross Antarctica unaided; hoping to commemorate Ernest Shackleton's ill-fated attempt to cross the continent 100 years ago.
Henry Worsley is live on the programme.
0750
The BBC has learned that the country's most senior civil servant has warned ministers not to speak out over airport expansion.
0810
The Government is launching its new counter-extremism strategy to confront and defeat all forms of extremism.
Theresa May, the Home Secretary, is live on the programme.
0820
What causes us to feel fear and how do filmmakers tap into this? 'Fear Itself' is a new feature-length documentary constructed entirely from footage from existing horror films.
Charlie Lyne, director of 'Fear Itself', is live on the programme.
0830
The UN's chief environment scientist, Professor Jacquie McGlade, has criticised the UK government's deep cuts in support for renewable energy.
Professor Jacquie McGlade is live on the programme.
0845
Further analysis of Chinese state visit to UK (see 0730).
0850
Critically acclaimed Channel 4 sitcom 'Catastrophe' follows the classic boy meets girl storyline, until a drunken fling and an accidental pregnancy occur. Series one was broadcast earlier this year, series two returns later this month.
Sharon Horgan and Rob Delaney are co-writers and co-stars of Channel 4 sitcom 'Catastrophe'.
0855
What role does art play, through official art or dissidents, in shaping our views of foreign states?
All subject to change.
Broadcast