Main content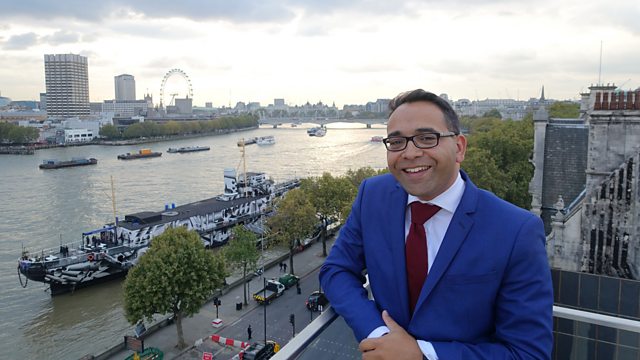 By Adoption and Grace
Sunday Worship marks the beginning of National Adoption Week with a service of readings and music reflecting the joys and challenges of life for adoptive families.
Sunday Worship marks the beginning of National Adoption Week with a service of readings and music reflecting the joys and challenges of life for adoptive families. It's presented by Krish Kandiah, President of the London School of Theology and founder of Home for Good charity. He is also a foster and adoptive father. Krish hears stories from all corners of the Adoption triangle; Angela Frazer Wicks speaks of the circumstances which led to her losing her two sons to adoption, Rachel Gardiner and Alison Southall tell of their experience as adoptive mothers, and adoptees Sam and Ashley reflect on the effect of their early life experiences on their later development. Preacher: The Revd Tamsin Merchant reflects on the biblical metaphor of God as our adoptive Father. Producer: Rosie Dawson.
Sermon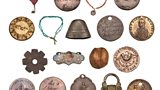 Think of all the dysfunctional families in the Bible – Jacob and his 12 sons, Adam and Eve with Cain & Abel, Solomon with his palace full of wives – think of all the families you know - think of your own too – families are complicated - the forms that they take is always changing and different contexts present them with different challenges – but in the letter to the Ephesians, we are told that every one is named by God the Father – it's a glorious inclusive thought.
 
One of the ways Biblical writers choose to describe how God builds his family is by adoption – in Galatians Paul writes how we are children of God through faith in Jesus – in Romans he says, "the Spirit you received doesn't make you slaves so that you live in fear again – rather the spirit you received bought your adoption by which we cry Abba, Father."  These verses took on new meanings for me when our children came home last year. Reflecting on them, I've seen their potential to enrich both my understanding of my role as a mother and my relationship with God as his child. God wants us to move beyond fear to trust – to call him Father. My son reminded me recently that he chose to call us mummy and daddy the day after he met us. A courageous and heartfelt decision to trust – but it takes time to learn how to do it  just as it takes a lifetime as a Christian to learn to trust God. 
Child care experts use the term "attachment" to describe the way relationships are formed and developed.  To attach to another person requires the infant to develop basic trust both in the person who cares for her and in herself. When this doesn't happen because of inconsistent care or neglect or abuse the attachment of the infant becomes disrupted.  Attachment theory describes how the child will behave when hurt, separated from those she loves on, or when she is under threat. And it also seeks to explain how her new caregivers can help her to build attachment.
 
For this to take place we need to take the time to understand how a person responds under stress. If my son gets angry when hurt I need to learn how to help him work through it to a place of comfort. I need to understand that a child who withdraws or shouts at me to go away is very scared and may actually want me to stay very close – or that insistent and fierce independence may come about because a child feels they can't depend on an adult care giver. Their past experiences may have taught them that the only way to stay safe is to have complete control over their environment and to  be vigilant at all times. My job in these still-early days of becoming mum to my children is to help them feel safe enough to relinquish some of that control, and to understand how they tick, what they do when hurt or stressed or anxious. Then I can ask how I can comfort them.
 
 
When I learn to do this, I believe I am mirroring the love of God for us. He doesn't jump in with anger but seeks instead to love us. He understands when we are afraid, and he knows how our anxieties cause us to get angry or to behave in ways that hurts other. He seeks above all for us to know we are loved. Jesus speaks of how he longs to gather his people as a mother hen gathers her chicks under her wings. God longs to come as a mother to nurture us and help us to move from fear to safety.
My husband Rob and I recently marked the coming together of our family by writing a liturgy of adoption, celebrating, and making promises to one another, as a family unit of mum, dad and two sons. Our extended family also made promises. And so did our church – joining loudly to assure us when we asked if they would support us that "with the help of God,  we will."  My prayers is that the church will seek to mirror God's adoption of us by ministering to our children so that they feel at home in the forever family of God.
And I believe that this ministry goes two ways – and that adopted children have something valuable to offer the church. Because our congregations are
full of people with difficult back stories. Many of us have a feeling that we don't really deserve God's love. We strive to present a picture of being acceptable by behaving in what we think is the right way. But often we carry around shame, believing that deep down we are unloveable. We may be able to sing the hymns that say we are his child and yet struggle to receive his motherly comfort. In our own brokenness our attachment to God the Father is disrupted.
But with the Spirit at work in us we can learn to trust him to bear fruit in our lives, which will last. Turning darkness to light, fear to love, sadness to joy.. By ourselves it seems impossible but Paul puts it in Ephesians this way, 'we know we have someone who can do immeasurably more than we ever ask or imagine'.  Amen!

Music details
Will you come and follow me
Bowdon Parish Church
BBC Recording (not available commercially)
He shall feed his flock, GF Handel
CD: Chill out Handel
O God you search me and you know me
CD: New Irish Choir and Orchestra
(Who breaks the power) This is amazing Grace
CD: #worship
Cantate Domino (Canon)
CD Songs of Taize – Volume 4
Into the family of God
CD: Walk with Christ
St Thomas More Group