Main content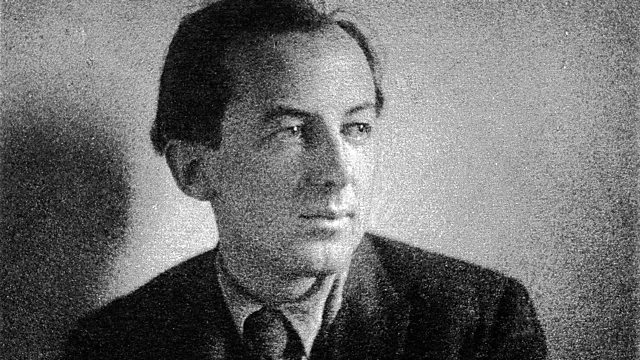 Donald Macleod discusses Cowell's incarceration in San Quentin prison on a morals charge, which even the prosecutor described as trivial.
Henry Cowell's music-making is curtailed after he pleads guilty to a morals charge and is sent to San Quentin prison.
Cowell's influence on American music has been immense, spread not only through more than 900 compositions of infinite variety, but through his many lectures, articles and recordings. One of the first advocates for World Music, his breadth of musical and cultural appreciation inspired pupils including John Cage and Lou Harrison. Cowell was tireless in his support of other contemporary composers, notably including Charles Ives and Ruth Crawford Seeger. He founded the New Music Society of California and ran the Pan American Association of Composers for much of their existence as well as founding the quarterly publication New Music.
Cowell's life is as unique as his music. Born in 1897 in Menlo Park, California his childhood was punctuated by periods of extreme poverty, which he alleviated by finding various means to earn money, including working as a cowherd and as a wildflower collector. Largely home schooled, his education was derived from his own natural curiosity. As a consequence Cowell acquired an encyclopaedic knowledge in diverse fields, yet he was unable to spell or do arithmetic with any degree of proficiency. A chance encounter with Stanford University psychologist Lewis Terman led to the recognition of his exceptional mind, and to some funding for a more formalised education, including studying with Charles Seeger at Stanford. Cowell carved out a career as an international concert pianist, presenting his own brand of modernist pieces, despite the occasional riot and character assassinating reviews. Cowell's musical activities were interrupted in 1936, when in his late thirties, Cowell pleaded guilty to a morals charge and spent four years in San Quentin prison. It was due to the efforts of his step-mother Olive and the folk-music scholar Sidney Hawkins Robertson, who later became his wife, that he was released on parole in 1940. Two years later he received a pardon from the California governor, which allowed him to take up a position within the US Office of War Information and later on for Cowell to receive several awards and accolades in respect of his outstanding contribution to music.
In the third part of this week's series, Donald Macleod discusses the reasons behind Henry Cowell's incarceration in San Quentin with Joel Sachs, author of a comprehensive biography of the composer. Sachs, who knew Cowell's widow and had full access to Cowell's private papers, has done extensive research into the circumstances surrounding this extraordinary case, which even the prosecutor described as trivial.
Dance of Sport "Competitive Sport"
California Parallele Ensemble
Nicole Paiement, director
The Universal Flute
Ralph Samuelson, shakuhachi
Sound form No.1
Leta Miller, flute
Mark Brandenburg, clarinet
Jane Orzel, bassoon
Russell Greenberg, percussion
Michael Strunk, percussion
Where she lies
Mary Ann Hart, mezzo soprano
Jeanne Golan, piano
Deep Color
Joel Sachs, piano
Symphony No. 11
The Louisville Orchestra
Robert S. Whitney, conductor.