Main content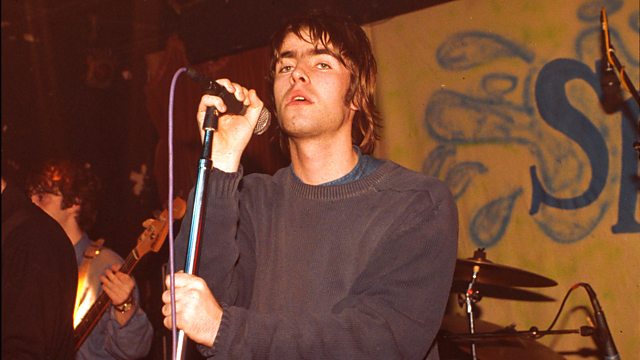 The last episode of a series exploring British indie music looks at dance music's influence, the Britpop era and the emergence of new labels in the late 90s.
The story of British indie over three musically diverse episodes. Much more than a genre of music, it is a spirit, an attitude and an ethos.
It's 1989 and a new grassroots music craze is sweeping across Britain. Despite the authorities railing against 'the zombification of a nation', acid house and its bed partner ecstasy are influencing a wave of indie bands. On the eve of a new decade while original independent labels struggle in the wake of acid, young indie labels Heavenly and Creation are thriving, signing both Manic Street Preachers and Primal Scream respectively.
By the mid 90s, in a bid to break the stranglehold of American grunge bands, the music press construct Britpop and push two bands, Oasis and Blur, to the top of the pile. The key thing that separates Britpop bands from the previous generation is the mindset. These bands, who grew up in the Thatcher era, want to sell (and make) a million. Bands with an old indie ethos, such as Suede, are still breaking through but will switch from independent labels to majors, thus guaranteeing international recognition.
Indie truly goes mainstream when Noel Gallagher shakes hands with Tony Blair and Oasis fill Knebworth. The spirit of the DIY boom had all but gone and indie becomes a genre rather than an alternative approach to making and releasing music. The late 90s are dark days for indie, but as Rough Trade rises from the ashes with two fresh signings - The Strokes and The Libertines - it feels like a new dawn.
More new completely independent labels emerge. They've learnt from the mistakes of old and are excellent at artist development - labels such Domino, who manage the Arctic Monkeys and Franz Ferdinand. We hear why these two bands - who had the majors tripping over themselves to sign them - choose Domino instead.
These bands also heralded a new way in which music was being discovered. It's the fans at a grassroots level, sharing their favourite band via clips on social media, who would be the new A&R - alerting the record labels to new talent.
We finally come full circle to discover just what constitutes indie music now, if there still a need for independent labels and, finally, whether the spirit of rebellion that inspired the DIY movement of the 1970s still exists today.
The series is presented by BBC Radio 6 Music's Mark Radcliffe and this episode features exclusive interviews with performers including Alex Kapranos of Franz Ferdinand, Shaun Ryder of Happy Mondays, The Libertines' Carl Barat, Stuart Murdoch from Belle & Sebastian and Bob Stanley of Saint Etienne. It also includes interviews with a number of influential music industry figures such as James Endeacott, formerly of Rough Trade Records and founder of Sony BMG subsidiary record label 1965 Records, Heavenly Recordings' Jeff Barrett, Creation Records' Alan McGee and indie music author Richard King.
More episodes
Next
You are at the last episode
Clips

Music Played
Timings (where shown) are from the start of the programme in hours and minutes
Saint Etienne

Only Love Can Break Your Heart

Manic Street Preachers

Motown Junk

Manic Street Preachers

Stay Beautiful

Manic Street Preachers

You Love Us

Manic Street Preachers

Love's Sweet Exile

Saint Etienne

Nothing Can Stop Us

The Loft

Up The Hill and Down The Slope

Primal Scream

Velocity Girl

Primal Scream

Ivy Ivy Ivy

Happy Mondays

Wrote For Luck

Primal Scream

Higher Than The Sun

Primal Scream

I'm Losing More Than I'll Ever Have

The Smiths

Heaven Knows I'm Miserable Now

The Sundays

Here's Where The Story Ends

Teenage Fanclub

The Concept

Oasis

Don't Look Back In Anger

The Bluetones

Slight Return

Menswear

I'll Manage Somehow

The Libertines

Up The Bracket

The Libertines

Can't Stand Me Now

The Libertines

Don't Look Back Into The Sun

Franz Ferdinand

Darts of Pleasure

Franz Ferdinand

Do You Want To

Franz Ferdinand

Take Me Out

Arctic Monkeys

I Bet You Look Good On The Dancefloor

Arctic Monkeys

When The Sun Goes Down

Arctic Monkeys

Fake Tales of San Francisco

Arctic Monkeys

A Certain Romance

Gwenno

Fratolish Hiang Perpeshki

00:03

Joy Division

Disorder

00:16

Primal Scream

Loaded

00:17

The Smiths

Heaven Knows I'm Miserable Now

00:29

Elastica

Connection

00:38

Oasis

Don't Look Back In Anger

00:43

The Libertines

Don't Look Back Into the Sun

00:47

Franz Ferdinand

Do You Want To

00:50

Franz Ferdinand

Take Me Out

00:53

Arctic Monkeys

When The Sun Goes Down

00:53

Arctic Monkeys

Fake Tales Of San Francisco
Credits
| Role | Contributor |
| --- | --- |
| Director | Ryan Minchin |
| Series Producer | Siobhan Logue |
| Production Company | Telesgop |