Main content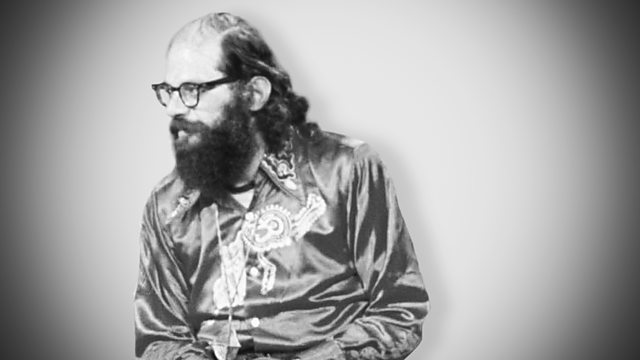 Ginsberg in India
Writer Jeet Thayil follows in the footsteps of the beat poet Allen Ginsberg, who travelled round India in the early 60s inspiring the hippy generation's passion for Indian culture.
In the early 1960s the beat writer Allen Ginsberg travelled to India, with his lover Peter Orlovsky, in search of inspiration, quite a lot of drugs, and a guru. Long before the Summer of Love and The Beatles' visit to the subcontinent, Ginsberg travelled east, visiting India's holy men, shrines and burning funeral pyres, to escape from what he saw as the constraints of Western conformity.
The writer Jeet Thayil takes up Ginsberg's 'Indian Journals' to discover what impact the journey had on his writing, and how the ideas he picked up eventually sparked the counter-culture Flower Power movement which followed.
We speak to the publisher Ashok Shahane and poet Adil Jusawalla who met Ginsberg while he was in Bombay in 1962; and the poets of the Hungry Generation of Calcutta, Samir and Malay Roychoudhury, who helped inspire Ginsberg's passion for this literary city. Jeet travels to Varanasi, formerly Benares, where the poet became obsessed with the burning funeral pyres in India's holiest city, and we speak to young writers about Ginsberg's fusion of Western poetry with Indian culture and ideas.
Last on
Broadcast