Main content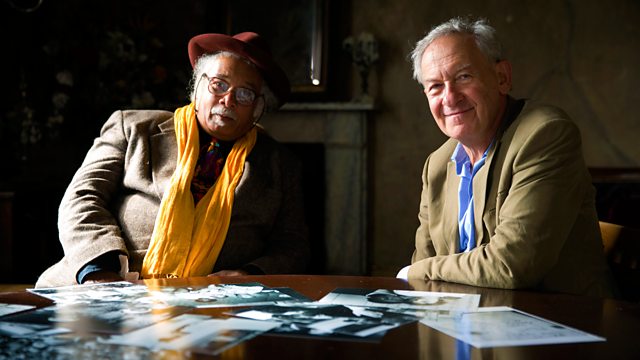 Simon Schama explores the history of British portraiture. Simon looks at artists who have created images of people who would otherwise have been forgotten.
Simon Schama looks at the rogue strain of British portraiture, made up of artists who have plunged into the crowd and given us the faces of the people. While most portraits have been of the great and the good who pay to be flattered, this film looks at artists who have taken all of humanity as their subject.
Starting with the captivating portraits of street photographer Charlie Phillips, who captured the world behind the headlines in 1960s Notting Hill, Schama explores how every face has its own story to tell. From William Hogarth's blockbuster portrayals of the scruffs and scumbags of the London streets to Edinburgh barber John Kay's witty observations of the world outside his window, he explores how artists have fed our appetite to look into each other's lives and created images of people who would otherwise have been forgotten. From simple silhouette to the heroic grandeur of Ford Madox Brown's work, an altarpiece to the working man, Schama explores why artists have felt compelled to depict the faces of the people. He'll study the work of pioneering photographers David Octavius Hill and Robert Adamson in the fishing village of Newhaven and show how the suffragette rampage against the nation's art galleries unleashed the dark side of photography. He examines how Henry Tonks's portraits of disfigured soldiers in World War One helped remake their shattered faces and broke all the rules regarding who should and who shouldn't be depicted in art.
The film ends with the work of the Singh Twins, artists working today in Liverpool who are keeping the unruly tradition of people's portraiture brilliantly alive, and giving us the true faces of Britain.
Credits
| Role | Contributor |
| --- | --- |
| Presenter | Simon Schama |
| Executive Producer | Nicolas Kent |
| Series Producer | Charlotte Sacher |
| Director | Matt Hill |