Main content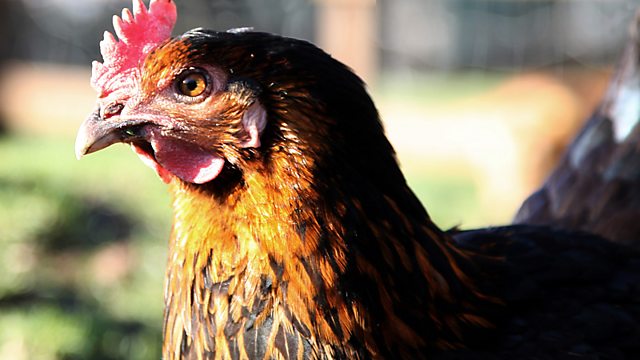 Lord Krebs on Badger Cull; Insect Farming; Copa-Cogeca New President
Talk of any success following the pilot badger culls is misleading farmers, according to bovine TB expert Professor Lord Krebs. Presented by Anna Hill.
Professor Lord Krebs has accused the National Farmers Union of giving farmers false hope about the impact of badger culling on bovine tuberculosis. Lord Krebs is the author of the report which led to the 10 year Randomised Badger Culling Trials from 1998- 2008. He tells us how he believes figures showing a fall in bovine TB cases in areas where the current cull have taken place are not enough to claim it is a success.
Next week the European Union will vote on new legislation about the production of insects as animal feed and a nutritious food source. We're back at the Expo in Milan where Sally Challoner caught up with two researchers involved in a project to see if insect farming really could be viable for farmers, and help feed millions.
And we talk to Martin Merrild, the new president of the pan-EU farming union Copa-Cogeca about his priorities for his time in office.
Presenter: Anna Hill
Producer: Sophie Anton.
NFU statement in response to Lord Krebs' interview
Andy Robertson, NFU Director General, said: "Having heard Lord Krebs' interview on today's programme, it is important to clarify some crucial facts. The figures Lord Krebs used and the anecdotal figures pointed to by the NFU do not cover the same period of time. Lord Krebs was referring to figures after the first year of culling.  We have always been clear that the figures we were referring to were anecdotal and obtained by farmers on the ground and vets after the second year of culling. Therefore they are not the same in any regard.
"The surveillance report issued by the Animal and Plant Health Agency covering the first year of the culls showed that there was no statistically significant changes in the number of cases of cattle bTB in the cull areas or outside the cull area in that period. This is in line with what was expected as the Randomised Badger Cull Trials (RBCT) indicated that there would not be evidence of any impact at that stage.
"We have never said there was any scientific evidence or published figures available to show a positive impact after one year. We have always been clear that the figures we have pointed to, which clearly show a reduction in TB incidence, are anecdotal and are based on reports from farmers on the ground and vets, and, crucially, take account of two years of culling.
"More generally, the NFU has always recognised that the culls need to be carried out over four years and that it will be a number of years after their completion before full scientific evidence is available to show the positive impact they have had on bovine TB in cattle."