Main content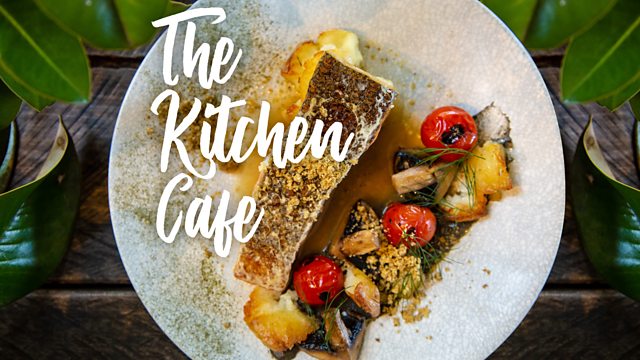 15/10/2015
Clare English and the Kitchen Cafe team are joined by some of Scotland's top chefs to offer recipe suggestions and explore food history and trends in food and nutrition.
Celebrating the sheer joy of all things foodie! As well as helping you cook up a storm in your own kitchen with a wide range of exciting seasonal ingredients, it's a series about the stories behind those ingredients - who's producing what, where and how in Scotland.
Presented by Clare English, each week The Kitchen Cafe delves into a range of topical and seasonal subjects. Alongside great recipe suggestions we'll be exploring food history and trends in food and nutrition as well as recognising - but most of all enjoying - the essential role food plays in all aspects of contemporary Scottish life.
From cooking with the kids to feeding the family, from treating yourself to a meal out to entertaining friends or creating a romantic dinner for two, we want to help you get the best out of your kitchen and the best out of the amazing range of produce Scotland has to offer. Each week there will be recipes to download and keep plus regular culinary tips from some of Scotland's top chefs and cooks so you can recreate their delicious ideas at home.
BBC Radio Scotland's The Kitchen Cafe...making radio taste better than ever!
Last on
Download and keep this week's recipe
Broadcast

Podcast
Celebrate the joy of Scotland's larder with recipes, reviews, tips and delicious ideas!