Main content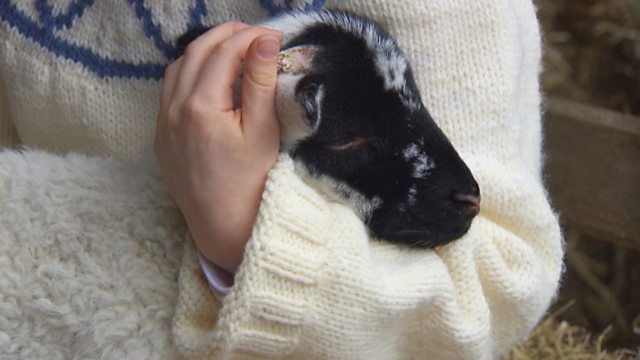 Ceitidh Mòrag is a' Chaora Bhochd
Katie Morag loves spring, especially the new lambs. But this year, everyone is worried when a sheep becomes ill.
Tha Ceitidh Mòrag fear air a dòigh aig àm an Earraich. Tha i measail air na h-uain òga. Ach, air a' bhliadhna seo tha aon de na caoraich a' fàs tinn as-dèidh uan a bhith aice. Tha seo na adhbhar iomagain dhaibh uile!
Katie Morag just loves springtime, and she is particularly fond of the young lambs which are born at that time of year. But everyone is worried this year when one of their favourite sheep becomes ill after having a lamb.