Main content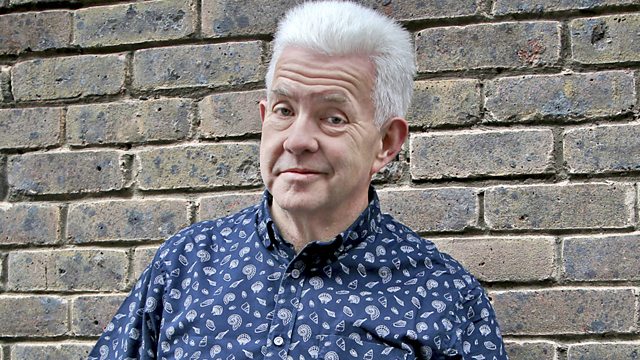 The Backwards Verb
Ian McMillan presents a backwards programme as Helen Zaltzman celebrates the 'backcronym', Tim Atack revels in back-to-front sound and Toby Litt considers making time stand still.
Ian McMillan presents a 'backwards' cabaret of the word - and revels in language that goes in the wrong direction. Language enthusiast and podcast host Helen Zaltzman will celebrate the joys of the 'backcronym', sound artist and composer Tim Atack lets us into the fascination of sound played backwards, and novelist Toby Litt changes the reverse gear by considering the literary pleasure involved in making time stand still. Welcome to the Verb, or should we say - the Brev.
Last on
Tim X Atack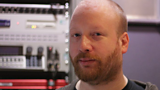 The writer and sound artist Timothy X Atack has created a sound piece especially for The Backwards Verb. Tim has always thought of the act of recording as a way of working out the world and revisiting the past. In Tim's piece, 'Bit of a Stretch' he asks how much difference there would be in a life lived backwards. Timothy runs 'Sleepdogs', a company working in theatre, film and audio.
Jude Rodgers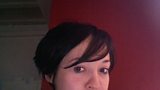 The journalist Jude Rodgers lets us into the world of 'Backmasking', the secret, backwards messages hidden in rock music. The Beatles were early adopters of the practice as they experimented with sounds; using their playful approach as a starting point, Jude traces the history and meaning of backmasking from hidden snipes at enemies to  darker, occult possibilities.
Toby Litt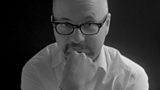 Helen Zalztman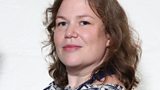 Helen Zaltzman is the host of the language podcast 'The Allusionist'. For The Verb she turns her attention to 'backwards' etymologies, the misconceptions and mishearings which surround the origins of certain words. Helen thinks that our dislike of obscure etymologies leads us to create 'backronyms' such as Posh (Port Over Starboard Home).
Podcast Extra - Magnus Dixon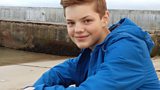 At just 15 years old Magnus Dixon has been a Foyles Young Poet for the past three years. Magnus shares with us his winning poem for 2015 'Compass-point Lullabies for Emily', as well as advice for other young poets.
Magnus is this week's 'Podcast Poet'. Download our podcast to hear his interview.
Broadcast