Main content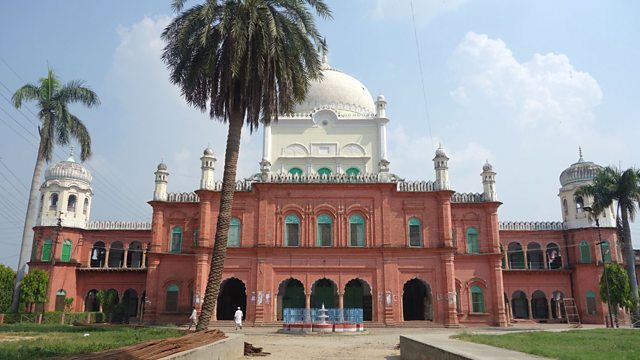 The Deobandis are the largest Islamic group in the UK, running over 40% of mosques and a network of seminaries. Owen Bennett Jones investigates who they are and what they believe.
The Deobandis are virtually unknown to most British people, yet their influence is huge. As the largest Islamic group in the UK, they control over 40% of mosques and have a near monopoly on Islamic seminaries, which propagate a back-to-basics, orthodox interpretation of Islam.
Founded in a town called Deoband in 19th Century India, it's a relatively new tradition within the Islamic faith, but has spread throughout the world, with the UK being a key centre. Migrants from India and Pakistan brought Deobandi Islam to the UK during the 1960s and 1970s, setting up mosques and madrassas in the mill towns of Bury and Dewsbury, from which a national network grew.
The Deobandi movement is large and diverse: from the quietest and strictly non-violent missionary group the Tablighi Jamaat to the armed sectarian and jihadist groups of Pakistan.
The BBC's former Pakistan correspondent Owen Bennett Jones investigates which strands of Deobandi opinion have influence in the UK, speaking to people from within the British Deobandi community, from scholars to missionaries to madrassa students.
In the first of two programmes he explores claims that Deobandi Islam is intentionally isolationist and that its strict beliefs put it at odds with mainstream British culture, leaving the community segregated from wider British society. Though if true, is that really the fault of Deobandi Muslims?
Producers: Richard Fenton-Smith & Sajid Iqbal
Researcher: Holly Topham.
Last on
More episodes
Previous
You are at the first episode
Broadcasts