Main content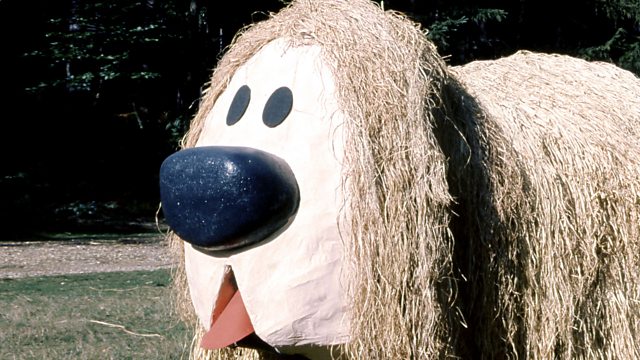 Let's Go Round Again - The Story of The Magic Roundabout
In 1965, The Magic Roundabout was first shown on the BBC. To celebrate its 50th anniversary, Sophie Thompson and Phyllida Law tell the story of this iconic series.
In October 1965, a new version of the French children's television programme Le Manège Enchanté was shown on the BBC. Scripted and voiced by the Playschool presenter Eric Thompson, and broadcast with its English title - The Magic Roundabout, it soon became a firm favourite with viewers of all ages. So much so, that when the transmission time was changed to an earlier timeslot, there were so many complaints to the BBC from outraged adults, that it was moved back to its place just before the six o'clock news.
To celebrate the programme's 50th anniversary, Sophie Thompson, Eric's daughter, and his wife Phyllida Law tell us the story behind the much-loved series. We'll hear tales of Zebedee, Florence and Ermintrude, and how Dougal the dog nearly caused international relations with France to break down.
With contributions from Fenella Fielding, Nigel Planer and Mark Kermode, climb aboard for one more spin on the Magic Roundabout.
Producer: Elizabeth Foster
Presenter: Sophie Thompson & Phyllida Law.
Last on
Broadcasts

Featured in...
Seriously interesting documentaries from Radio 4.

They don't make them like they used to.. .