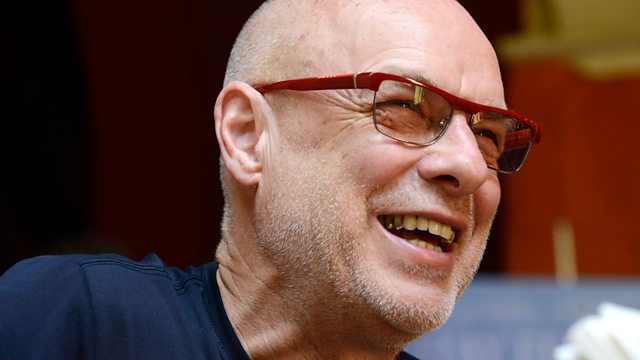 Brian Eno at Peel Acres
Legendary producer Brian Eno visits Peel Acres and looks through John Peel's magnificent archive, picking some of his favourite tracks and obscure songs from the vast collection of vinyl.
Brian remembers listening to John Peel on the radio and how he discovered a lot of music through his radio shows. He also tells the story of when John played his own music backwards.
Throughout the hour, Brian Eno talks passionately about some of the artists in the archive, who are perhaps not the best known - and chats to the man who keeps the collection safe.