Main content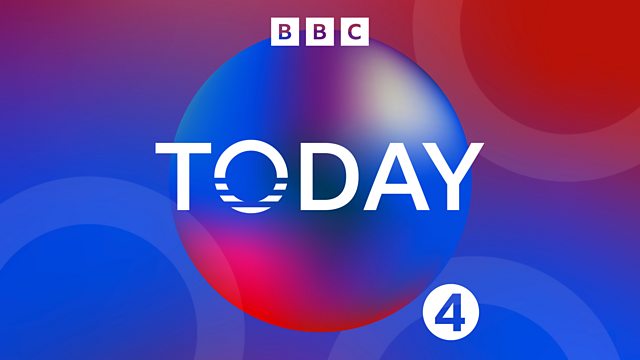 07/10/2015
Morning news and current affairs. Including Sports Desk, Weather and Thought for the Day.
Last on
Wednesday 7th October
0650
More than 140 countries have set out how they propose to cut their carbon emissions. The plans are being published ahead of December's climate talks in Paris. An analysis by four research organisations called Climate Action Tracker suggests that if they met their promises temperatures would rise 2.7 degrees above pre-industrial levels, much higher than the 2 degrees that is considered safe.
Nick Nuttall is spokesperson for the United Nations body overseeing Paris climate talks.
Bill Hare is from Climate analytics one of the groups involved in Carbon Action Tracker.
0710
Tesco's UK sales are expected to have gained ground when it reports its half-year results on Wednesday, although the supermarket price war continues to bite.
Kamal Ahmed is the BBC's Business Editor. 
0715
The Metropolitan Police has expressed serious concerns about the impact last night's Panorama may have on its investigations into allegations of child sex abuse and murder. It's rare for them to make such a public statement about a programme. Panorama questioned whether the allegations of a paedophile ring involving senior politicians were true.
Simon Bailey is chief constable of Norfolk police and oversees child abuse investigations for the National Police Chiefs Council.
0720
For many years India was the biggest recipient of British overseas aid. Not any more. Britain will be stopping all aid to India by the end of this year. The official line is that India's "rapid growth and development progress in the last decade" has made British aid unnecessary.
Justin Rowlatt is the BBC's South Asia Correspondent.
0730
The diplomatic atmosphere over Syria is intensifying. NATO yesterday rejected Russia's explanation that its warplanes had violated alliance member Turkey's air space by mistake and said Russia was sending more ground troops to Syria and building up its naval presence.   With Russia extending its air strikes to include the ancient Syrian city of Palmyra, Turkish President Tayyip Erdogan said he was losing patience with Russian violations of his country's air space.
Michael Fallon is Secretary of State for Defence.
0745
For 37 years, the art historian Catherine Lampert has sat for the celebrated painter Frank Auerbach in his studio. Mr Auerbach is widely recognised as one of the pre-eminent painters of our age and. As he approaches his 84th birthday, Lampert is curating a rare retrospective exhibition of his work at Tate Britain.
Catherine Lampert is an Art Historian and Curator of the Auerbach exhibition at the Tate Britain.
0750
David Cameron will today pledge to build 200,000 new affordable homes for people to buy who are under 40. Speaking on the final day of the Conservative party conference in Manchester, Mr Cameron will also announce a change to the planning rules in England so that developers can build "affordable homes" for purchase, not just rent.
Betsy Dillner is Director of Generation Rent, a campaign group that works for the rights of private renters.
Anne Power is professor of Social Policy at the London School of Economics.
0810
Further analysis of BBC Panorama programme on investigations into allegations of child sex abuse and murder. (see 0715.)
Mark Easton is the BBC's Home Editor.

Lord Deben is a friend of Leon Brittan.

Peter Saunders is from the National Association of People Abused in Childhood.
0820
Further analysis on David Cameron's pledge on affordable housing (see 0750.)
Laura Kuenssberg is the BBC's Political Editor.
0825
A new book seeks to explain the end of the Cold War through analysis of the way the statesmen at the heart of US-Soviet relations interacted, arguing the personalities and personal relationships were key. 'The End of the Cold War: 1985-1991' by Professor Robert Service examines previously unseen archive material to explain how and why the Cold War was brought to a close.
Professor Robert Service is a fellow of the British Academy and Professor of Russian History at St Antony's College, Oxford.
0830
Further analysis of end of British aid to India (see 0720.)
Nisha Agrawal is CEO of Oxfam in India.
Dr Gita Piramal is an Indian writer and business historian.
0840
Ensuring a child has strength of character, that's one of the education secretary Nicky Morgan's big ideas. So what is character, and how can schools develop it?
Sanchia Berg is a reporter for the Today programme.
0845
Further analysis of Tesco results (see 0710.)
Simon Jack is the BBC's Business reporter.
0850
The Conservatives Party conference is drawing to a close, and David Cameron is trying to stamp his authority on the party and the country by claiming this is the turnaround decade. Have we seen the party shift position this week? Or given the reaction to Theresa May's speech yesterday, is this still the 'nasty party?'
Loanna Morrison is a Conservative activist and was a Conservative candidate in the 2010 election.
Ryan Shorthouse is director of Bright Blue, a liberal conservative think tank.

All times subject to change.
Broadcast