Main content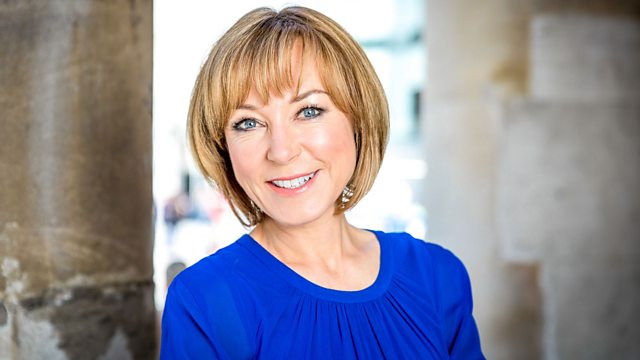 Episode 14
Have charities lost our trust? Could the Hajj stampede in Saudi Arabia have been prevented? David Oyelowo talks about his latest film role. Should celebrity defendants be named?
Have charities lost our trust? Britain raises billions of pounds every year through more than 160,000 charities. But now a government commissioned review recommends that certain forms of fund-raising such as cold-calling or mailshots could be banned if charities break stricter rules proposed for the sector.
As the news continues to unfold about the tragic Hajj stampede in Saudi Arabia, Sian speaks to experts to ask if it could have been prevented.
Actor David Oyelowo talks to Sunday Morning Live about his latest film role in the thriller Captive. He tells Nikki Bedi about his faith and his royal Nigerian heritage.
Should celebrity defendants be named? A growing list of famous figures have had charges of historical sex abuse dropped against them and have been speaking out about the public ordeal of losing their reputations. Is it fair that their accusers have retained their anonymity while their names have been dragged through the media?
Does mindfulness work? An organisation called Action for Happiness claims it can help people discover how to live a better and kinder life. Exploring What Matters is a secular course but has been endorsed by the Dalai Lama. Classes start with a session of mindfulness which is based on a Buddhist style of meditation. It's a practice that's fallen into favour in recent years and is endorsed by the NHS. So does mindfulness work and why is a Buddhist practice being borrowed by the secular world? The programme visits the Buddhapadipa Temple at Wimbledon where Thai Buddhist monk Venerable Phramaha Bhatsakorn Piyobhaso talks about the origins and benefits of mindful meditation.
Credits
| Role | Contributor |
| --- | --- |
| Presenter | Sian Williams |
| Participant | Esther Rantzen |
| Participant | Caron Bradshaw |
| Participant | Benjamin Zephaniah |
| Participant | David Vance |
| Participant | Christine Hamilton |
| Participant | David Oyelowo |
| Participant | Nazir Afzal |
| Participant | Gelong Thubten |
| Participant | Theodore Zeldin |
| Editor | Kuljinder Khaila |
| Producer | Marie Irvine |
| Assistant Producer | Cathy McMorrow |
| Production Coordinator | Caoimhe Cassidy |