Main content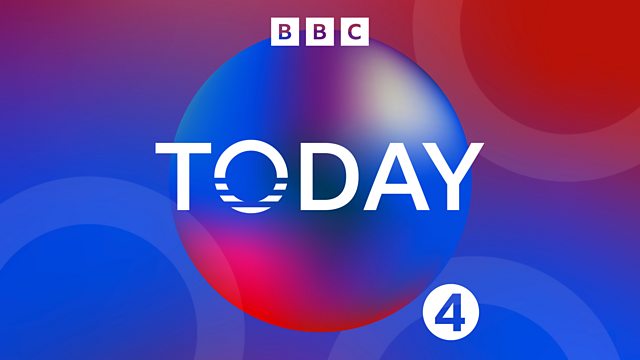 09/10/2015
Morning news and current affairs. Including Sports Desk, Weather and Thought for the Day.
Last on
Clips

Today's running order
0650
Alan Turing was the British mathematician who broke German codes at Bletchley Park during World War II. He committed suicide after he was prosecuted for homosexuality. A new biography is being published of Turing's life ­ by his own nephew Dermot Turing. It was launched yesterday in ­GCHQ.
Gordon Corera is the BBC's Security Correspondent.
0655
A proposal for a new Libyan unity government has been announced by the United Nation's Mission to Libya following nearly a year of talks between the country's two rival parliaments.  The latest move comes amidst widespread criticism towards the dialogue that was held in the Moroccan town of Skhirat.
Rana Jawad is BBC's North Africa Correspondent in Tunis.
0657
The Parliamentary spending watchdog, the Public Accounts Committee, has called on the government to improve the way money is spent on helping disadvantaged pupils catch up with their better off peers.  The committee said only slow and patchy progress had been made in narrowing the gap in attainment, and that "urgent steps" were needed to provide more effective support to two million poorer pupils in England.  The MPs said even where effective methods were found, the knowledge was being poorly shared.
Meg Hillier is Labour MP & Chair of the Committee of Public Accounts.
0710
The first set of financial figures for the NHS in England since April is due today.  Health analysts expect them to show a bigger deficit than over the same period in 2014.  The figures cover April till June in the 245 trusts in the NHS, including hospitals, ambulance services and mental health.   There've been warnings that they could rack up a total deficit of £2 billion over the current financial year.
Chris Ham is Chief Executive of The King's Fund.
0718
A couple whose baby was adopted when they were charged with child abuse has had charges against them dropped. Karrissa Cox and Richard Carter, of Guildford, faced assault charges after health staff found bruises on the baby and X-rays appeared to show fractures.  But when the case appeared at a criminal court three and half later, expert opinion concluded they were doubtful there were any fractures at all. However despite this the child will remain with the adoptive parents. The couple will appeal this decision.
Lord Falconer is shadow Justice Secretary and Barrister.
0720
Intriguing research presented at a genetics conference in the United States suggests progress in being able to predict sexuality from a DNA test. The research - not yet peer reviewed or published - was conducted among nearly fifty pairs of identical male twins.
Tim Spector is professor of genetic epidemiology at Kings College, London, is at the conference in Baltimore.
0730
US officials say four of the Russian cruise missiles fired from warships in the Caspian Sea yesterday crashed in Iran. Moscow denied the reports; state television there has already shown footage of the missiles being fired, and graphics of the route they took across Iran and Iraq.
Dr Igor Sutyagin is senior research fellow for Russian Studies, Royal United Services Institute.
0745
The Man Booker prize winner will be chosen and announced on Tuesday. In the run up the shortlisted authors will be announced. The judges have produced a diverse list - two British authors, two Americans and two Commonwealth writers who, although living in the US, have written about their home countries. Chigozie Obioma grew up in Nigeria and has been nominated for his debut novel: while Marlon James is the first writer from Jamaica to make the shortlist in the prize's 47 year history.
Rebecca Jones is Arts Correspondent for the BBC.
0750
FIFA's three most powerful figures have been suspended for 90 days over allegations of corruption. President, Sepp Blatter, head of European football, Michel Platini and FIFA's secretary-general, Jerome Valcke, have protested their innocence. Mr Blatter said he would appeal and present evidence to show that he did not engage in any misconduct. Platini has also now stepped aside from his role as the head of UEFA.
Sir Hugh Robertson is Former Conservative Sports Minister.
Sir Craig Reedie is Vice-President of the IOC.
0810
It's David Cameron's birthday today and he'll be celebrating it with the German chancellor Angela Merkel at the prime minister's country home, Chequers. By the time his next birthday comes around it's entirely possible that Britain will be on the verge of leaving the European Union. Today another organisation launches its campaign to leave. It's called "Vote Leave" and it has the support of three of the biggest political donors in the country. It says it wants to replace our membership with a new relationship based on free trade and friendly co-operation.
Michael Gahrer is MEP from Angela Merkel's CDU party.
Jon Moynihan is businessman and supporter of the new group "Vote Leave" and board member for Britain Group.
0820
EH Shepard is known by millions worldwide for his illustrations, bringing children's classics "Winnie the Pooh" and "The Wind in the Willows" to life for generations. His earlier work is perhaps less well-known. One hundred years ago, Shepard enlisted as a solider and fought in the battles of the Somme and Passchendaele, winning a military cross for bravery. A new exhibition at the House of Illustration brings together a collection of his sketches and cartoons, as well as letters and diaries from his time in the trenches…
Colin McKenzie is Director of "The House of Illustration".
0835
The first drug to slow the decline in patients with primary progressive multiple sclerosis has been reported at a conference. Preliminary data from trials of 732 people showed that ocrelizumab slowed the onset of disability by 24% over the course of 12 weeks. The MS Society said the findings were a "big moment" in treating the disease.
Dr Eli Silber is Consultant Neurologist at the Kings Regional Neuroscience Centre and at the Queen Elizabeth Hospital in Woolwich.
0840
In 1996, the film Brassed Off depicted the battle to save the fictional Grimley colliery - and with it the Grimley Colliery Band. Grimley was based on Grimethorpe in South Yorkshire, and while the Grimethorpe colliery closed, its band kept going. It will be among the favourites at the national brass band championships on Saturday - but it still has a precarious existence.
Ian Youngs is the BBC's Arts Reporter.
0850
What makes a successful personal meeting of the Chequers kind between world leaders? Is it all down to personality chemistry? And how much of the 'personal' element is all just spin - photo ops of Blair and Bush in the golf buggy, Blair taking Bush to his local pub, Thatcher getting on so well with Gorbachev. And what can you plausibly achieve anything in these meetings?
Gideon Rachman is chief foreign affairs commentator for the Financial Times.
All times subject to change.
Broadcast