Main content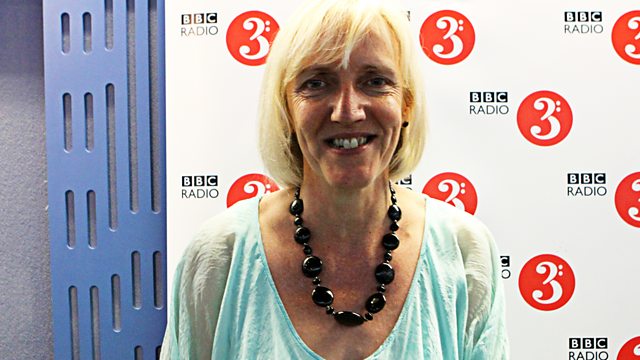 Friday - Rob Cowan with Jean Sprackland
With Rob Cowan. Five Reasons to Love the Songs of Gabriel Faure; Artist of the Week: Ferenc Fricsay conducts Mozart's Symphony No 29 in A.
9am
A selection of music including '5 reasons to love... the songs of Gabriel Fauré' Throughout the week Rob dips into the songbooks of Fauré, with choices including Le Secret, Après un rêve and Lydia. Rob highlights Fauré's subtle word settings, unusual harmonies and the sympathetic way he depicts nature and the world around him, with recordings by singers including Gérard Souzay, Pierre Bernac and Anne Sofie von Otter.
9.30am
Take part in our daily musical challenge: listen to the music and see if you can trace the classical inspiration.
10am
Especially for National Poetry Day, Rob's guest this week is the poet and writer Jean Sprackland. Jean's first collection of poetry, Tattoos for Mothers Day was shortlisted for the Forward Poetry Prize for Best First Collection and her second book, Hard Water, was on the shortlist for the T.S. Eliot Prize and the Whitbread Poetry Award. Her third collection, Tilt, won the Costa Poetry Award and The Guardian described her most recent book of poetry, Sleeping Keys, as 'an uncommon pleasure to read'. Jean has also written a series of short stories and a non-fiction work titled Strands, a series of meditations on walking the beaches between Blackpool and Liverpool. She will be sharing a selection of her favourite classical music with Rob every day at 10am.
10.30am
To celebrate the new BBC Ten Pieces project, Rob chooses music that complements this exciting selection of works.
11am
Rob's artist of the week is the conductor Ferenc Fricsay. One of the most acclaimed conductors of his generation, and famed for conducting without a baton, Hungarian-born Fricsay studied violin and piano with Bartók and composition with Kodály. After going into hiding during the Nazi occupation of Budapest, he conducted the first symphony concert in the Hungarian capital after the liberation in 1945, and was appointed as conductor of the Budapest Opera and the Budapest Philharmonic Orchestra. Fricsay went on to forge an international career, conducting orchestras including the Vienna Philharmonic Orchestra, the Berlin Radio Symphony Orchestra, the Berlin Philharmonic Orchestra and the Boston Symphony Orchestra. He performed his final concerts with the London Philharmonic Orchestra at the Royal Festival Hall before his untimely death from stomach cancer at the age of 48. Throughout the week Rob showcases gems from Fricsay's small but precious catalogue of recordings.
Mozart
Symphony No. 29 in A major K201
Vienna Symphony Orchestra
Ferenc Fricsay (conductor).
Music Played
ARTIST OF THE WEEK: FERENC FRICSAY

5 REASONS TO LOVE...FAURE SONGS

JEAN SPRACKLAND'S CHOICE NO.1

JEAN SPRACKLAND'S CHOICE NO.2

ARTIST OF THE WEEK: FERENC FRICSAY

ARTIST OF THE WEEK: FERENC FRICSAY
Classical Roots
Answer: 'A Groovy Kind of Love' is based on Clementi's Sonatina in G major, Op.36 No.5 (3)
The music played:
Tony Wine/Carole Bayer
A Groovy Kind of Love
The Mindbenders
FONTANA
Time Travellers: the podcast