Main content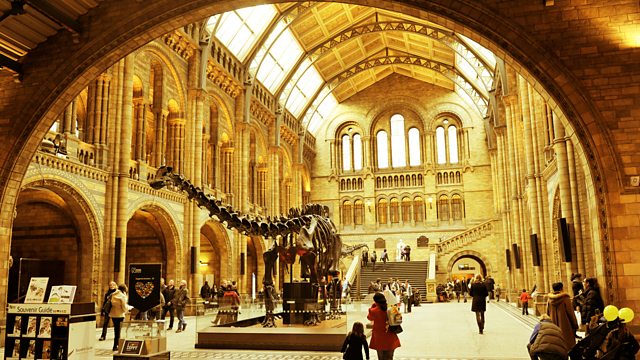 Antoni van Leeuwenhoek
Scientist Andrew Parker explains why the 17th-century draper and keen microscopist Antoni van Leeuwenhoek is his Natural History Hero.
The development of the microscope unlocked the tiny and enchanting world of microorganisms. Antony van Leeuwenhoek, a draper with an interest in the natural world spent 50 years making his own lenses and developing unique techniques to light and view his subjects. Leeuwenhoek's descriptions of the movements and appearance of the organisms he observed, some of which he scraped from his teeth, are remarkably accurate given that the single lens he viewed them through was tiny itself - only 1mm in diameter. He was the first person to see a red blood corpuscle, bacteria and sperm. His observations led to the conclusion that fertilisation occurred at the point that an individual sperm cell penetrates the egg. With lenses that were almost microscopic in size themselves Leeuwenhoek opened up a miniature world captivating and disturbing the public in equal measure. Scientist Andrew Parker explains why the father of microbiology is his Natural History Hero.
Produced by Ellie Sans.
Last on