Main content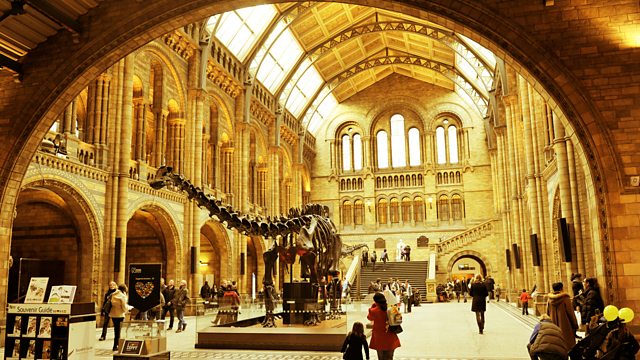 Alfred Russel Wallace
Entomologist George Beccaloni explains why the naturalist Alfred Russel Wallace is his Natural History Hero.
Alfred Russel Wallace is best known as the co-publisher of the theory of evolution by Natural Selection along with Charles Darwin. Yet this most famous of his achievements should not eclipse his equally important contributions to science. The 'father' of the study of evolutionary biogeography - the Wallace line is the place where the biogeography of Asia becomes distinct from Australia. Well known in his time as an explorer, collector, naturalist, geographer, anthropologist and political commentator Wallace was above all driven by a wonder and enchantment for the natural world that would be considered childlike if it weren't for the hugely important contribution he made to further our understanding of the natural world. Entomologist George Beccaloni explains why Alfred Russel Wallace is his Natural History Hero.
Produced by Ellie Sans.
Melvyn Bragg and guests discuss the work of the biologist Alfred Russel Wallace.
Dr George Beccaloni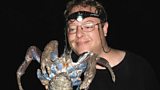 Dr George Beccaloni is curator of the
Natural History Museum
 London's collection of cockroaches, termites, praying mantids, earwigs, ice crawlers, stick insects, grasshoppers, crickets and bush crickets. He also curates the historic
A. R. Wallace Insect Collection
- a grand total of about 790,000 specimens both dry pinned and in spirit. 
In 1999, he set up the
A.R. Wallace Memorial Fund
and in 2002 he played a key role in helping the Natural History Museum's library acquire the world's largest and most important collection of Wallace's manuscripts, books and insect specimens from his grandsons, made up of more than 6,000 items. He is also the director of the
Alfred Russel Wallace Correspondence Project
Alfred Russel Wallace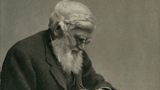 Alfred Russel Wallace was a worldwide celebrity when he died in 1913 only for his name to fall into relative obscurity in the years since. George Beccaloni and others have worked hard to make sure he now gets the recognition he deserves.  
Bronze Statue of Alfred Russel Wallace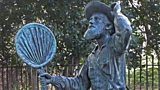 The only statue in the world of Alfred Russel Wallace stands outside the Darwin centre at the Natural History Museum. The money for the statue was raised by George Beccaloni.