Main content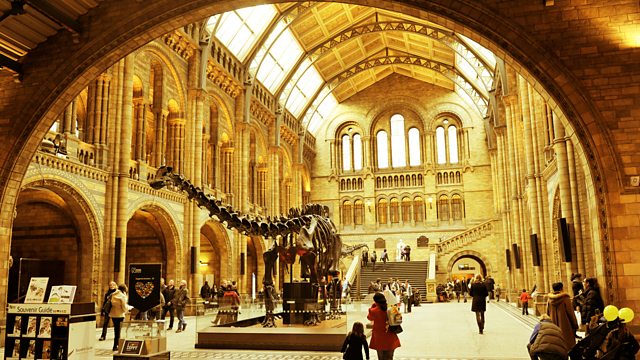 George Verrall
Fly expert Erica McAllister explains why fellow dipterist George Verrall is her Natural History Hero.
George Verrall was an entomologist who loved lists. In a time when his peers were busy chasing butterflies and beetles Verrall made himself extremely busy attempting to list all the species of 'true' fly of the British Isles. His initial list of around 2000 flies from the late 1800's has been updated over the years and at the last revision included over 7000 species. Verrall's love of wildlife and his concern for the British countryside inspired him along with the better known naturalist Walter Rothschild to start buying up the fenland around Cambridge. On his death this land was gifted to the National Trust increasing the size of their very first nature reserve - Wicken Fen. Fellow fly expert Erica McAllister explains why Verrall is her Natural History Hero.
Produced by Ellie Sans.
Dr Erica McAlister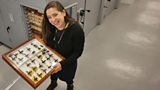 Dr Erica McAlister is the Collections Manager for flies, fleas, spiders, and Myriapoda, the group containing millipedes and centipedes at the
Natural History Museum
in London. The collection contains 3-4 million specimens and is the most important type collection of flies globally and receives many UK and international visitors.
She has carried out contract work for the MoD in Tajikistan, where she was involved in the training of mosquito identification and malaria incrimination over a three year project. She is also involved in UK Mosquito projects which have included incriminating for viruses and also for genomic resolution.
George Verrall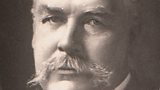 George Henry Verrall (1848-1911) was an entomologist who, along with his nephew James Edward Collin, dominated the study of British diptera, which is the name for the scientific order containing flies.

For a century the pair formed what was probably one of the finest private collections of remains the most comprehensive single collection of British diptera.
Wicken Fen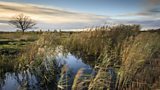 Wicken Fen
 is one of Europe's most important wetlands and supports more than 8,500 species of wildlife, including a spectacular array of plants, birds and dragonflies.
George Verrall originally purchased a section of it and bequeathed to the nation, leading to it becoming the first National Trust nature reserve.