Main content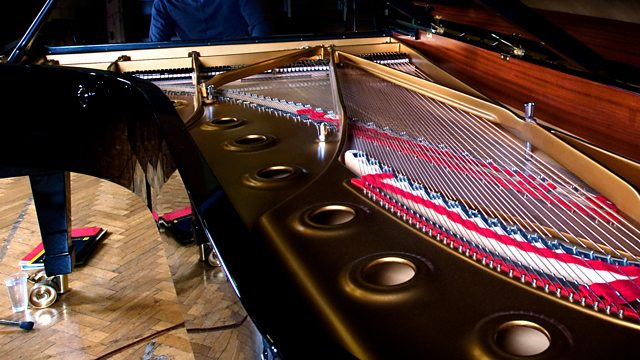 Highlights of the Martha Argerich Project
Highlights from the Martha Argerich Project, one of the main events at the Lugano Festival, with music by Schumann, Brahms, Prokofiev and Poulenc.
The "Martha Argerich Project", one of the main events of the Lugano Festival, is now in its 14th year. Argerich gathers together a range of musicians, some well-established and others at the beginning of their careers, who play together, sharing the stage. Concerts are held in churches, theatres and auditoria around the city, and the repertoire is very varied. Today's concert includes Schumann's Six Studies in Canonic Form, played by Argerich herself, with Lilya Zilberstein.
Schumann: Six studies in canonic form, Op. 56,
Martha Argerich and Lilya Zilberstein, piano
Brahms: Scherzo, from 'F-A-E Sonata' ('Frei aber einsam')
Mayu Kishima, violin
Akane Sakai, piano
Prokofiev: Five Melodies, Op. 35b
Mayu Kishima, violin
Akane Sakai, piano
Poulenc: Sonata for Two Pianos, FP 156
Sergio Tiempo, piano
Karin Lechner, piano.