Main content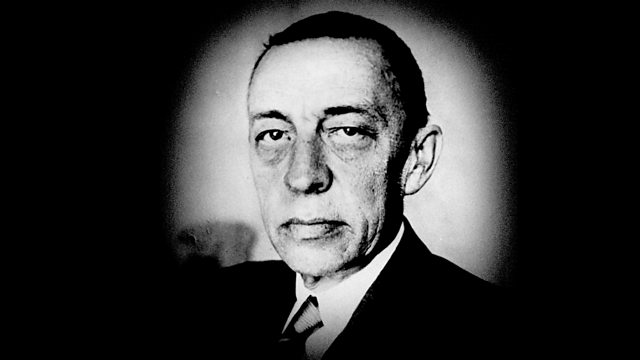 Donald Macleod focuses on a late Rachmaninov masterpiece: the Rhapsody on a Theme of Paganini.
This week Donald Macleod explores Rachmaninov the pianist-composer, focusing on his concertante piano works. Today, a late masterpiece: the Rhapsody on a Theme of Paganini.
After his flight to America in the wake of the Russian Revolution, Rachmaninov never again returned to his homeland. He did make a partial return to Europe, though; in 1933 he was able to move into his newly built villa on the shores of Lake Lucerne, where he would spend summers until the outbreak of World War Two. The serenity of the Villa Senar (named after SErgei and NAtalya Rachmaninov), in tandem with the not unwelcome surprise of the Steinway concert grand (a housewarming gift from the company) that was waiting for him when he arrived there, got Rachmaninov's creative juices flowing again, and the following year, on Swiss soil, he wrote one of his finest and most popular pieces - a set of 24 variations on the famous 24th Caprice for solo violin by Paganini. Fast-forward six years and Rachmaninov is back in the USA, recuperating from a small operation in a secluded house he had rented on Long Island. Here, in not much more than a month, he wrote his Symphonic Dances - "My last spark", he called them - a wonderfully affirmative swansong from a composer famous for his lugubrious manner.
Rhapsody on a Theme of Paganini, Op 43
Earl Wild, piano
Royal Philharmonic Orchestra
Jascha Horenstein, conductor
Symphonic Dances, Op 45 (2-piano version)
Nikolai Demidenko, Dmitri Alexeev, pianos
Producer: Chris Barstow.
More episodes
Next
You are at the last episode