Main content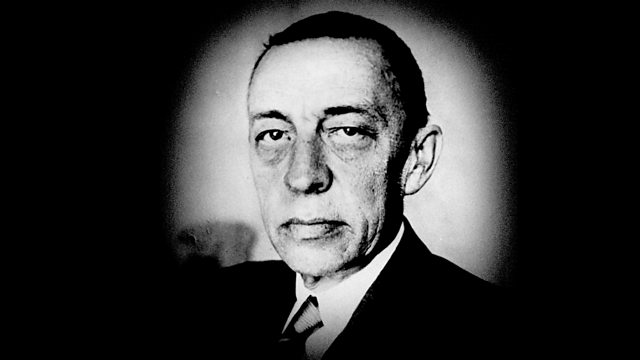 Donald Macleod discusses Rachmaninov's epic and fiendishly difficult Third Piano Concerto.
This week Donald Macleod explores Rachmaninov the pianist-composer, focusing on his concertante piano works. Today, his epic and fiendishly difficult Third Piano Concerto.
Rachmaninov's songs are probably the least-known part of his output, but they're well worth exploring. The Opus 26 set was written at the behest of Mariya Kerzina, who with her wealthy lawyer husband Arkady founded the 'Circle of Russian Music Lovers in Moscow', which grew into an important and influential sponsor of new music in the first decade of the 20th century. By the time he wrote that set of songs, Rachmaninov was, like everyone else, becoming increasingly disturbed by the political unrest he could see all around him. In 1906 he took his family on an extended break in Italy in the hope that things at home might begin to settle down again. An invitation to tour America offered a further reason to stay away but for the moment, family illness prevented him from accepting. Three years later, when a second invitation came his way, he said yes. He wrote his Third Piano Concerto specially for that tour. The response was respectful rather than ecstatic, although the second performance, under the baton of none other than Gustav Mahler, prompted a warmer response from the critics. Only when Vladimir Horowitz took up the concerto in the 1930s did it begin to achieve its current popularity in the concert hall.
'All was taken from me', Op 26 No 2
Rodion Pogossov, baritone
Iain Burnside, piano
Fifteen Songs, Op 26
- No 1, 'The heart's secret'
- No 3, 'We shall rest'
- No 10, 'At my window'
- No 15, 'Everything passes'
Justina Gringyte, mezzo-soprano (1)
Alexander Vinogradov, bass (3)
Ekaterina Siurina, soprano (10)
Andrei Bondarenko, baritone (15)
Iain Burnside, piano
Piano Concerto No 3 in D minor, Op 30
Van Cliburn, piano
Symphony of the Air
Kirill Kondrashin, conductor
Producer: Chris Barstow.