Main content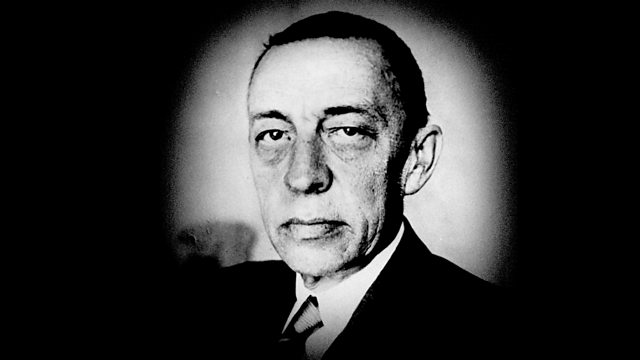 Donald Macleod discusses the work that brought Rachmaninov global fame: his Second Piano Concerto.
This week Donald Macleod explores Rachmaninov the pianist-composer, focusing on his concertante piano works. Today, the work that brought him global fame: his Second Piano Concerto.
In March 1897, what should have been a triumphant occasion for Rachmaninov - the première of his First Symphony - turned into an unmitigated catastrophe. An under-rehearsed orchestra under the baton of a poor and, according to some accounts, inebriated conductor was enough to disadvantage the work so seriously that its composer was plunged into silence for the next three years. An encounter with the novelist Tolstoy was arranged, in the rather surprising hope that the surly old curmudgeon might be able to set the diffident young composer back on track. After that failed, the services of Dr Nikolai Dahl, a music-loving hypnotherapist, were called upon. Whatever Dahl did, it did the trick, and Rachmaninov's writer's block was spectacularly broken with his Second Piano Concerto, which quickly became a major international success.
Morceau de fantaisie in G minor
Fughetta in F
Howard Shelley, piano
Piano Concerto No 2 in C minor, Op 18
Sviatoslav Richter, piano
Warsaw Philharmonic Orchestra
Stanislaw Wislocki, conductor
Cello Sonata in G minor, Op 19; 3rd mvt, Andante
Leonard Elschenbroich, cello
Alexei Grynyuk, piano
Suite No 2 for two pianos, Op 17; 4th mvt, Tarantella
Martha Argerich, Gabriela Montero, pianos
Producer: Chris Barstow.