Main content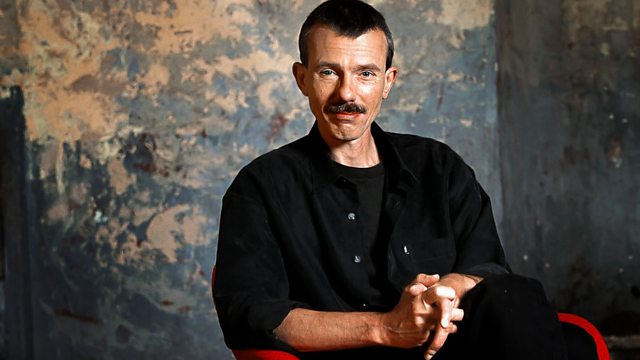 Mendelssohn and Chausson from Poland
Jonathan Swain's selection includes a concert given by the Polish Radio Symphony Orchestra.
Jonathan Swain presents a concert by the Polish Radio Symphony Orchestra.
12:31 AM
Mendelssohn, Felix [1809-1847]
The Hebrides (Fingal's Cave) - overture Op.26
Polish Radio Symphony Orchestra, Marcin Nalecz-Niesiolowski (conductor)
12:42 AM
Chausson, Ernest [1855-1899]
Poème de l'amour et de la mer Op.19
Iwona Socha (soprano), Polish Radio Symphony Orchestra, Marcin Nalecz-Niesiolowski (conductor)
1:09 AM
Mendelssohn, Felix [1809-1847]
Symphony No. 3 in A minor Op.56 (Scottish)
Polish Radio Symphony Orchestra, Marcin Nalecz-Niesiolowski (conductor)
1:47 AM
Brahms, Johannes (1833-1897)
Piano Quintet in F minor (Op.34)
Aleksandra Juozapenaite-Eesma (piano), M.K. Ciurlionis String Quartet - Jonas Tankevicius & Darius Diksaitis (violins), Aloyzas Grizas (viola), Saulius Lipcius (cello)
2:31 AM
Rachmaninov, Sergey (1873-1943)
Vespers (All-night vigil) for chorus (Op.37)
BBC Singers, Stephen Cleobury (director)
3:27 AM
Boulanger, Lili (1893-1918)
Nocturne for flute and piano
Valentinas Gelgotas (flute), Audrone Kisieliute (piano)
3:31 AM
Telemann, Georg Philipp (1681-1767)
Septet in B flat for 3 oboes, 3 violins & basso continuo (TWV.44:43)
Il Gardellino: Marcel Ponseele, Ann Vanlancker & Taka Kitazato (baroque oboes), Ryo Terakado, Blai Justo & Mika Akiha (baroque violins), René Schiffer (baroque cello), Frank Coppieters (violone), Robert Kohnen (harpsichord)
3:41 AM
Blockx, Jan (1851-1912)
Flemish Dances
BRT Philharmonic Orchestra Brussels, Alexander Rahbari (conductor)
3:55 AM
Franck, César Auguste (1822-1890)
Final in B flat major (Op.21)
Leo van Doeselaar (1891 Michel Maarschalkweerd organ, Amsterdam Concertgebouw)
4:07 AM
Obrecht, Jakob (1450-1505)
Omnis spiritus laudet - offertory motet for 5 voices
Ensemble Daedalus
4:13 AM
Debussy, Claude (1862-1918) orch. Brewaeys, Luc (b.1959)
No.1, Danseuses de Delphes (Preludes book 1)
Royal Flemish Philharmonic, Daniele Callegari (conductor)
4:17 AM
Marx, Joseph (1882-1964) (Text: E. H. Hess)
Nachtgebet (Evening Prayer)
Jean Stilwell (mezzo soprano), Robert Kortgaard (piano)
4:21 AM
Arban, Jean-Baptiste [1825-1889]
Le Carnaval de Venise - variations for cornet and piano
Vilém Hofbauer (trumpet), Miroslava Trnková (piano)
4:31 AM
Goldmark, Károly (1830-1915)
Night and festal music - prelude to act II from the opera Die Königin von Saba (The Queen of Sheba)
Calgary Philharmonic Orchestra, Mario Bernardi (conductor)
4:38 AM
Beethoven, Ludwig van (1770-1827)
Piano Sonata No.14 (Sonata quasi una fantasia) in C sharp minor, 'Moonlight' (Op.27 No.2)
Håvard Gimse (piano)
4:53 AM
Saint-Saëns, Camille (1835-1921)
Introduction and Rondo Capriccioso (Op.28)
Taik-Ju Lee (violin), Young-Lan Han (piano)
5:03 AM
Caldara, Antonio (1670-1736)
Medea in Corinto - solo cantata for voice, strings and continuo
Gérard Lèsne (countertenor), Il Seminario Musicale
5:18 AM
Liszt, Franz (1811-1886)
Prometheus - symphonic poem (S.99)
The Ukrainian Radio Symphony Orchestra, Volodymyr Sirenko (conductor)
5:32 AM
Czerny, Carl (1791-1857)
Etude in G flat
Stefan Lindgren (piano)
5:35 AM
Hummel, Johann Nepomuk (1778-1837)
Rondo in B minor (Op.109)
Stefan Lindgren (piano)
5:44 AM
Carissimi, Giacomo (1605-1674)
Vanitas vanitatum
Olga Pasiecznik & Marta Boberska (sopranos), Il Tempo Baroque Ensemble - Wim Maseele (guitar, theorbo), Lilianna Stawarz (chamber organ), Agata Sapiecha (violin & director
5:55 AM
Cimarosa, Domenico (1749-1801), original oboe arrangement by Arthur Benjamin
Oboe Concerto, arranged for trumpet
Geoffrey Payne (trumpet), Melbourne Symphony Orchestra, Michael Halasz (conductor)
6:06 AM
Chopin, Frédéric (1810-1849)
Cello Sonata in G minor (Op.65)
Zara Nelsova (cello), Grant Johannesen (piano).