Main content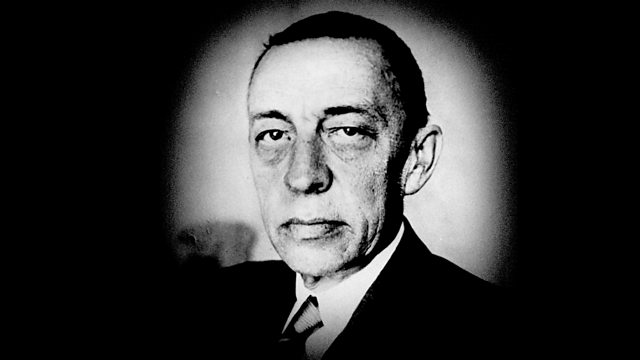 Donald Macleod discusses a student work Rachmaninov revisited nearly three decades after its composition: his vibrant First Piano Concerto.
This week Donald Macleod explores Rachmaninov the pianist-composer, focusing on his concertante piano works. Today, a student work he revisited nearly three decades later: his First Piano Concerto.
Sergey Rachmaninov's childhood was hardly typical. Born into a wealthy family with significant estates, his comfortable nine-year-old life was disrupted by his feckless father's financial collapse. The estates were sold off and the family moved to St Petersburg, but unsurprisingly his parents' marriage buckled under the strain and they separated. When Rachmaninov, now 12 and already a talented pianist, failed his school exams he was packed off to Moscow to be a live-in piano student of the aristocratic and authoritarian Nikolay Zverev, who had young Sergey and two fellow victims practising from six in the morning. In time Rachmaninov progressed to the Moscow Conservatoire and fell out with Zverev - but luckily in the meantime he had fallen in with his cousins, the Satins, whose country estate at Ivanovka, 18 hours by train from Moscow, became first a haven then a home, and the place where Rachmaninov would compose most of his music. His First Piano Concerto was one of the earliest pieces he wrote there - and it was also one of the last he wrote before leaving Russia for good 26 years later. As he said at the time, "I have rewritten my First Concerto; it is really good now. All the youthful freshness is there, and yet it plays itself so much more easily."
Etude-tableau in A minor, Op 39 No 6
Sergey Rachmaninov, piano
Canon in E minor
Song without Words in D minor
Fugue in D minor (ed V Antipov)
Vladimir Ashkenazy, piano
Trio élégiaque No 1 in G minor
Beaux Arts Trio
Piano Concerto No 1 in F sharp minor, Op 1
Krystian Zimerman, piano
Boston Symphony Orchestra
Seiji Ozawa, conductor
Producer: Chris Barstow.
More episodes
Previous
You are at the first episode