Main content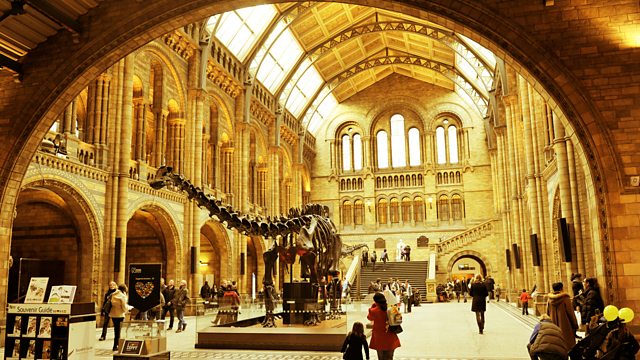 Franz Nopsca
Dinosaur researcher Paul Barrett explains why fellow palaeontologist Franz Baron Nopcsa von Felso-Szilvas is a Natural History Hero.
Franz Baron Nopcsa von Felso-Szilvás was among the first people to think about what fossils can tell us about how extinct animals lived - rather than just giving them a name Nopcsa is therefore considered the father of palaeo-biology. Nopcsa described the first fossil evidence that the Sauropods had gone through a process of island dwarfism - shrinking body size over generations to adapt to living on islands. Nopcsa was a flamboyant character and was unafraid to make his more wacky and outlandish theories public and was also one of very few openly gay men in the early part of the 20th century. Paul Barrett, dinosaur research at the Natural History Museum, explains why Nopsca is his Natural History Hero.
Produced by Ellie Sans.
Professor Paul Barrett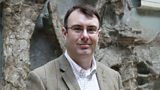 Professor Paul Barrett is a world-leading expert on the evolution and biology of dinosaurs and other extinct reptiles and has published more than 100 scientific papers and books. He joined the 
Natural History Museum
 in 2003 and is a Merit Researcher in the Department of Earth Sciences and Head of Division for Fossil Vertebrates, Anthropology and Micropalaeontology. Prior to this he held academic appointments at the Universities of Cambridge and Oxford.
His main areas of interest are in 
the biology of plant-eating dinosaurs
, describing new dinosaurs, and in large-scale evolutionary processes, such as the coevolution of animals and plants through time.
During the course of this work, he has travelled extensively to work on museum collections around the world and conducted fieldwork in China, the UK and South Africa. He is currently President of the 
Palaeontographical Society
, holds numerous editorial positions and sits on the councils and committees of several learned societies.
Twitter: 
@NHMdinolab
Franz Nopsca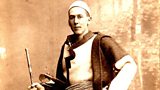 Franz Nopsca (1877-1933) was a Hungarian-born aristocrat who examined bones found by his sister on their family's estate.

The young Nopsca established that the bones were those of a dinosaur but realised that they were unusually small. The conclusion he reached as to why had a profound impact on our understanding of how habitat impacted dinosaurs.