Main content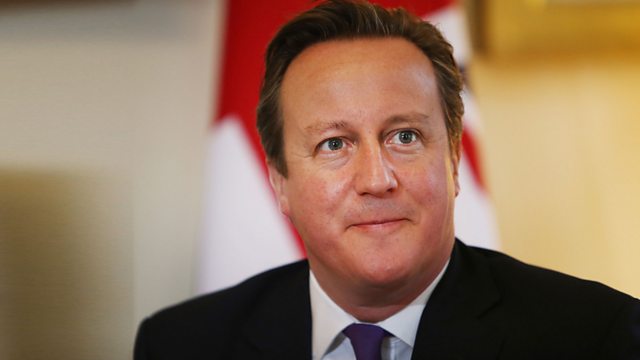 Will Cameron Change Britain?
As the Conservative conference meets in Manchester, Janan Ganesh explores their ambitions and asks if Cameron will transform Britain as Thatcher did in the 1980s.
As the Conservatives meet in Manchester for their first party conference since winning May's general election, Janan Ganesh of the Financial Times explores the ambitions of Cameron's Government. Now the Conservatives are no longer shackled by coalition, are they likely to transform Britain, as the Thatcher Government did in the 1980s?
The first Conservative government to have won an overall majority for more than 20 years is starting to implement its plans. Free from the constraints of coalition and energised by their generally unexpected victory, David Cameron and his colleagues may now feel they have the scope to make the United Kingdom into the country they want it to be.
But how likely are they to re-model Britain? Will David Cameron be the kind of prime minister like Attlee or Thatcher who transforms the country by fundamental economic and social reforms? Would the nation let him?
Is Cameron instead a pragmatist who prefers to govern and not to transform? Or is he happy for his Ministers to drive radical reform? Take the Conservatives' intentions for a smaller central state; reforms of pensions, schools and welfare; and the plans for devolution to cities: beyond the substantial, direct impact of these policies, will they also bring deeper, lasting change to Britain?
In this programme Janan Ganesh explores how far-reaching are the government's ambitions, how different UK society might be in five years' time, and whether Cameron's second term as prime minister is likely to go down in British history as a time of fundamental change.
Producer: Rob Shepherd.