Main content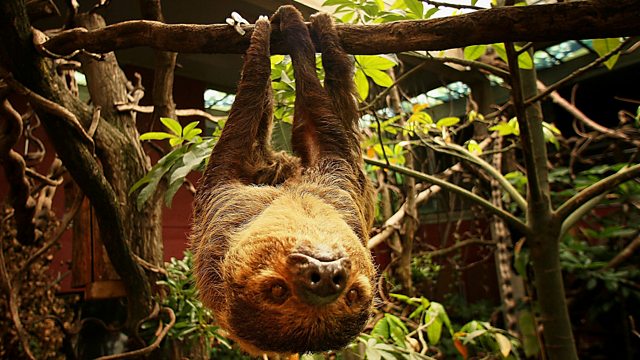 Upside Down
Bats, burlesque and inverted buildings in a world turned upside down. With structural engineer Hanif Kara, cabaret artist Fez Faanana and bat researcher Kirsty Park.
Bridget Kendall and her guests step into a world turned upside down. Inverted buildings are a passion of structural engineer Hanif Kara, cabaret artist Fez Faanana subverts gender stereotypes in his entertaining and subversive show and biologist Dr. Kirsty Park explains why bats spend so much of their lives hanging from their toes.
Photo: An upside down Sloth (Getty Images).
Last on
Hanif Kara
Hanif Kara is a British structural engineer who was born in Uganda, teaches at Harvard and helps to realise the visions of some of the world's leading architects. Hanif talks about the trend for upside-down buildings, discusses pioneering projects in London and Baghdad and tells us why inverted buildings are so suited to today's over-crowded cities.
Fez Faanana
Fez Faanana is a cabaret artist and compere of the all-male Australian burlesque and circus ensemble, Briefs. From aerial acrobatics to drag acts, Fez tells us how the show turns people and their expectations upside down as he traces the subversive roots of cabaret back through the centuries.  
Kirsty Park
Dr Kirsty Park is a Reader in Conservation Studies at the University of Stirling in Scotland and an expert on bats. She explains why and how bats hang upside down and why bat species around the world are under threat.  
Broadcast