Main content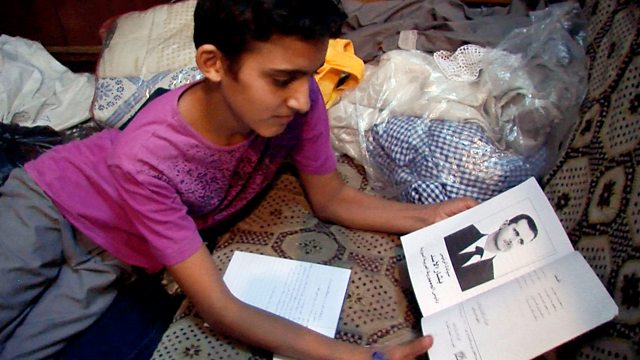 A Syrian Love Story
A Storyville documentary: the story of a family torn apart by the Assad regime. Raghda battles between being a mother or a revolutionary following her family's exile from Syria.
Award-winning documentary film by renowned filmmaker Sean McAllister, telling the poignant story of a family torn apart by the Assad regime.
When Sean begins filming them in Syria in 2009, prior to the wave of revolutions in the Arab world, Raghda is incarcerated as a political prisoner and Amer is caring for their young boys alone. Raghda is eventually released from prison, but the family is forced to flee the country following the arrest of Sean McAllister himself. In exile, Raghda battles between being a mother or a revolutionary.
Filmed over five years, this is an intimate and deeply moving portrait of a family trying to survive in exile - adapting to their new home, but missing their homeland. For Raghda and Amer, it is a journey of hope, dreams and despair: for the revolution, their homeland and each other.
Clips

Sean McAllister, director of A Syrian Love Story answers the Storyville Q&A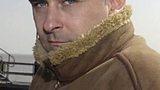 What is more important, story or character?
Character is king for me. I try to tell everything through character. Story is important but without great character arc a film just isn't potent. People primarily connect through characters – that's the empathy.
 
What made you first want to explore the subject?
I've been making films in the Arab world for twenty years. I find Syria fascinating. It appeared to be a country quite unexplored filmically, I was interested in exploring a functioning dictatorship and making a film about that, and I wasn't prepared for the pace of change that was suddenly to take hold of the Arab world. But I was there and I had to respond.
 
How long did it take to get the film off the ground?
It took three years due to a complicated commissioning process.
 
What were you most surprised to learn in the course of production?
I was surprised at the length of time the film would take to make and the crazy changes that would take place in the Arab world. Like a lot of films it was frustrating never knowing when the end would come or what the end would. All I can do is think on my feet and respond day by day.
 
What have been the differences in reception to the film in countries it has now travelled to?
Mostly it's been a consistent emotional response. People feel compassion for the plight of the Syrian people.
 
Which documentary has most inspired you?
I have many favourites but I always come back to a Japanese doc called The Naked Emperor's Army Marches On. It predates any interventionist filmmaking, it's a seminal film and a very important political document. The viewer is drawn in by the protagonist passion. He cannot hold himself back when his interviewees refuse to tell the truth resulting in the filmmaker ac-tually punching his subjects, not for sensation but to get to the truth about why they executed deserters in the Second World War. At the end of the film we discover the protagonist is in prison for attempted murder. Filmmaking at its most potent.

Person you'd most like to interview (living or dead?)
Dennis O Rourke
 
Best piece of filmmaking advice you've ever been given?
Persevere and never take NO for an answer
 
Best piece of filmmaking equipment you can't live without?
My camera
 
If money was no object, what is your dream documentary subject?
Exploring the world and getting paid for it.
 
Favourite film of all time?
The Naked Emperors Army Marches On
 
Most difficult access?
Working in countries ruled by dictators. I have to find my own way in.
 
Best recent read?
Thug Kitchen-eat like you don't give a f**k.
Credits
| Role | Contributor |
| --- | --- |
| Director | Sean McAllister |
| Series Editor | Nick Fraser |