Main content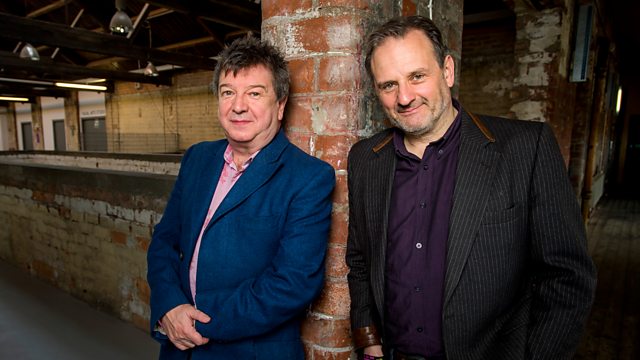 Nick Frost
Mark Radcliffe and Stuart Maconie are joined by actor, comedian and screenwriter Nick Frost.
the radio world. Joined by guest, actor, comedian and screenwriter Nick Frost. Best known for his work in the Three Flavours Cornetto trilogy of films, consisting of Shaun of the Dead (2004), Hot Fuzz (2007), and The World's End (2013), and the television comedy Spaced (1999-2001), he also appeared in Joe Cornish's film Attack the Block (2011). He co-starred in the 2011 film Paul, which he co-wrote with frequent collaborator and friend Simon Pegg. He is also well known for his various roles in the sketch show Man Stroke Woman. He also starred in Mr. Sloane as the title character, Jeremy Sloane. He's here to talk about his new autobiography.
And if that wasn't enough, there are the trusty show staples, the never-ending Chain of records (now up to over 5000 linked tracks WITHOUT A REPEAT) and the office party game favourite, Teatime Themetime (guess the link for extra workplace kudos).