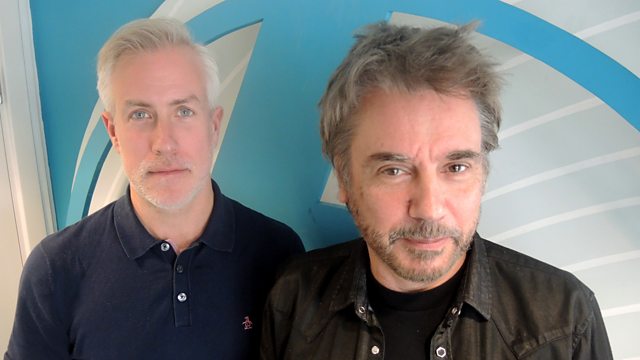 Jean Michel Jarre
Jean-Michel Jarre shares his musical milestones with Matt Everitt in a programme first broadcast in 2015.
Jean-Michel Jarre, one of the architects of modern electronic music, a man who's sold over 80 million albums worldwide and has made and broken the world record for highest concert attendance three times - the current record is for his 1997 show in Moscow for an audience of 3.5 million people. But he's also a groundbreaking musician whose work with synthesizers influenced Daft Punk, Air, Massive Attack, Hot Chip, Moby, Bjork and the whole electronica movement.
In an interview recorded at the time of the release of an album (a series of collaborations with the likes of Air, Massive Attack and Laurie Anderson) fittingly called Electronica, Jean talks about his deeply musical early life, when he was exposed to jazz, rock n roll, soul and classical music, as well as studying with electronic and experimental music pioneer Pierre Schaeffer.
Jean-Michel discusses how, along with the likes of Kraftwerk and Tangerine Dream, he helped define what was possible with the synthesizer, and how he took it to new peaks of popularity with his albums Oxygène (1977) and Equinoxe (1978). He also discusses his enormous outdoor live concerts (featuring his famous laser harp) and the relationship between electronic music and art.
Last on