Main content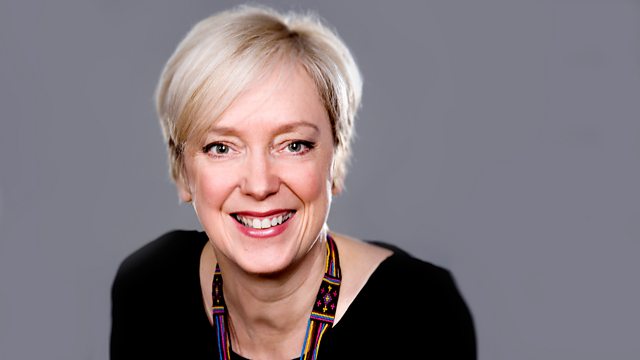 Jeanette Winterson, Noah Stewart and the Tuesday Review
Janice Forsyth talks to Jeanette Winterson about her 'cover version' of Shakespeare's The Winter's Tale and hears from singer Noah Stewart, who is making his Scottish Opera debut.
Writer Jeanette Winterson tells Janice about her new novel The Gap of Time, her "cover version" of William Shakespeare's The Winter's Tale.
When she was 8, Vicky Beasley's father set up a hostel for Bosnian refugees fleeing the war in the Balkans. Vicky has now turned her experiences into a play, My Friend Selma.
Sleeping Starfish is a collaboration between musician Inge Thomson and textile artist Deidre Nelson, inspired by Fair Isle's bid for Marine Protected status. Between they've been translating knitting patterns into musical scores, seabird counts into knitwear patterns, and stories into song. They tell Janice about the project, and Inge sings live in studio.
Singer Noah Stewart grew up in Harlem and is now a star of world opera. He tells Janice about his his debut performance with Scottish Opera in their new production of Carmen.
And in this week's Tuesday Review, author Alan Bissett, poet Jenny Lindsay and art critic Jan Patience discuss the new volume of poetry from PJ Harvey, TV documentary The Story of Scottish Art, and new crime drama From Darkness.