Main content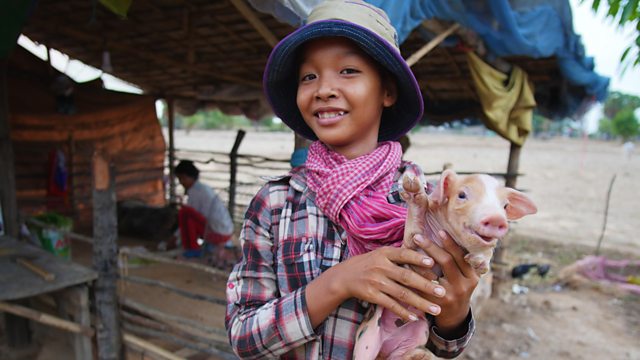 Millennium Children
Documentary. 15 years after the turn of the millennium, this film follows children around the world and asks whether our planet is a better place to grow up in today.
Almost two billion children have been born since the turn of the millennium. They are the first generation of the 21st century. This extraordinary film sets out to ask what kind of a world these millennium children are about to inherit.
From the Bafta-winning team behind Welcome to Lagos and Exit Through the Gift Shop, this unique documentary takes us into the lives of kids in every corner of the world, from street kids in war-torn Congo to the hidden world of children working on a Cambodian dump, from the poorest part of the USA through to life as a teenager in the world's most dangerous city. We hear their hopes, their dreams and their ideas on what would make their world a better place.
In 2000, 180 world leaders agreed on a series of ambitious targets to improve the lives of people everywhere. The Millennium Development Goals they signed up to were meant to herald unprecedented progress in every corner of Earth. They promised enormous reductions in poverty, increased life expectancy and an altogether fairer world.
Those goals are being renewed this year. This powerful and poignant film asks kids to show us, from their perspectives, whether older generations have lived up the promises we made back at the turn of the millennium.
Credits
| Role | Contributor |
| --- | --- |
| Executive Producer | Will Anderson |
| Executive Producer | Andrew Palmer |
| Series Producer | Jon Alwen |
| Director | Paul Glynn |
| Director | Gavin Searle |
| Production Company | KEO Films |