Main content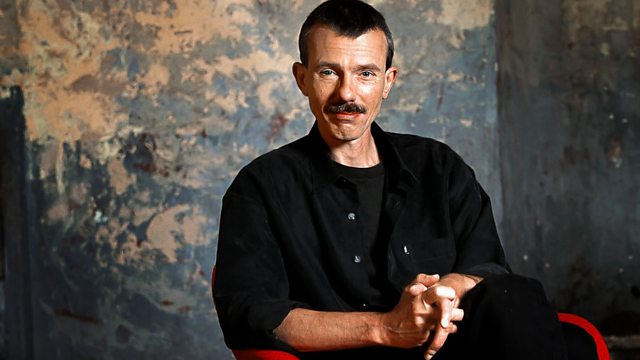 British Symphonies at the BBC Proms
Jonathan Swain's selection includes Proms performances of Elgar's Second and Vaughan Williams's London symphonies.
British Symphonies. BBC Proms performances of Elgar's Second and Vaughan Williams's 'London' symphonies. Jonathan Swain presents.
12:31 AM
Elgar, Edward (1857-1934)
Symphony No. 2 in E flat major Op.63
Royal Liverpool Philharmonic Orchestra, Vasily Petrenko (conductor)
1:27 AM
Vaughan Williams, Ralph (1872-1958)
A London Symphony (Symphony No.2)
BBC National Orchestra of Wales, David Atherton (conductor)
2:14 AM
Foulds, John [1880-1939]
Keltic Suite (Op.29)
Katharine Wood (cello), BBC Concert Orchestra, Ronald Corp (conductor)
2:31 AM
Bach, Johann Sebastian (1685-1750)
Suite for Solo Cello No.6 in D major (BWV.1012)
Guy Fouquet (cello)
3:02 AM
Brahms, Johannes (1833-1897)
String Quintet No.2 in G major (Op.111)
Members of Wiener Streichsextett
3:32 AM
Mozart, Wolfgang Amadeus (1756-1791)
Regina coeli for soloists SATB, chorus, orchestra & organ (K.276) in C major
Olivia Robinson (soprano), Sian Menna (mezzo-soprano), Christopher Bowen (tenor), Stuart MacIntyre (baritone), BBC Singers, BBC Concert Orchestra, Stephen Cleobury (conductor)
3:39 AM
Smetana, Bedrich [1824-1884]
2 Dances from "Czech Dances, Book II"
Karel Vrtiska (piano)
3:48 AM
Faure, Gabriel [1845-1924]
Reflets dans l'eau from Mirages (Op.113)
Ronan Collett (bariton), Nicholas Rimmer (piano)
3:53 AM
Walton, William (1902-1983)
Where does the uttered music go? - for SATB chorus
BBC Singers, Stephen Layton (conductor)
3:59 AM
Hellendaal, Pieter (1721-1799)
Concerto Grosso in D minor (Op.3'2)
Combattimento Consort Amsterdam
4:10 AM
Flury, Richard (1896-1967)
Three pieces for violin and piano
Sibylle Tschopp (violin), Isabel Tschopp (piano)
4:19 AM
Janequin, Clément (c.1485-1558)
La Chasse
Ensemble Clément Jannequin: Dominique Visse (countertenor), Bruno Boterf (tenor), Vincent Bouchot (baritone), Francois Fauché (baritone), Massimo Moscardo (bass), Eric Bellocq (guitar), Massimo Moscardo (lute), Mattheu Lusson (bass gamba)
4:24 AM
Tchaikovsky, Pyotr Il'yich (1840-1893)
Polonaise from 'Eugene Onegin' (Op.24)
Edmonton Symphony Orchestra, Uri Mayer (conductor)
4:31 AM
Rosetti, Antonio (c.1750-1792)
Grande symphonie in D major
Capella Coloniensis, Hans-Martin Linde (director)
4:46 AM
Bortnyansky, Dmitry [1751-1825]
Concerto for chorus No.6 "Glory to God in the Highest"
Platon Maiborada Academic Choir, Viktor Skoromny (conductor)
4:52 AM
Grieg, Edvard (Hagerup) (1843-1907)
Andante con moto for piano trio in C minor
Kungsbacka Piano Trio
5:02 AM
Vivaldi, Antonio (1678-1741)
Kyrie eleison in G minor for double choir and orchestra (RV.587)
Choir of Latvian Radio, Riga Chamber Players, Sigvards Klava (conductor)
5:13 AM
Liszt, Franz (1811-1886)
Après une Lecture de Dante: Fantasia quasi Sonata - from Années de Pèlerinage: Deuxième Année (S.160 No.7)
Yuri Boukoff (piano)
5:29 AM
Stamitz, Johann (1717-1757)
Clarinet Concerto in B flat major
Jann Engel (clarinet), Capella Coloniensis, Hans-Martin Linde (conductor)
5:46 AM
Schütz, Heinrich (1585-1672)
Wohl denen, die ohne Wandel leben - Motet for 2 choirs & continuo (SWV.482) (from Königs und Propheten Davids Hundert und Neunzehender Psalm in Eilf Stükken... (Dresden 1671)
Rheinische Kantorei, Musica Alta Ripa (lower strings & chamber organ (played by Bernward Lohr), Hermann Max (conductor)
5:51 AM
Bach, Johann Sebastian (1685-1750)
Sonata for viola da gamba and keyboard No.3 in G minor (BWV.1029)
Lars Anders Tomter (viola), Leif Ove Andsnes (piano)
6:05 AM
Dvorak, Antonin [1841-1904]
Notturno in B major (Op. 40)
Polish Radio Symphony Orchestra, Jan Stanienda (conductor)
6:13 AM
Arensky, Anton Stepanovich (1861-1906)
Suite No.2 for 2 pianos (Op.23), 'Silhouettes'
James Anagnoson, Leslie Kinton (pianos).