Main content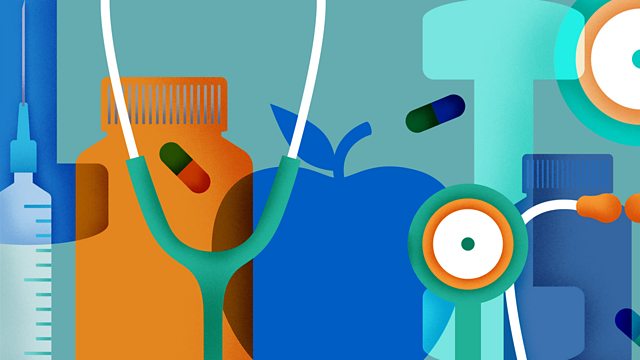 Pollution, Falls in the elderly, False positives and negatives, Meningitis B and teenagers
Pollution kills 29,000 people a year in the UK but where does the statistic come from? Plus how falls in the elderly could be clues to health problems and a look at meningitis.
As cars were banned from central Paris this weekend and the health risks of pollution hit the headlines, Mark Porter examines the statistic that pollution kills 29,000 people a year in the UK.
And he visits a pioneering clinic at Southampton General Hospital where falls in the elderly are seen as a risk factor for underlying health problems; 'Having a hip fracture is like having a heart attack or stroke' explains Dr Mark Baxter. 50% of people who have a hip fracture will have previously presented with a fall, but once they go on to break a hip, 1 in 10 elderly people may not be alive at the end of the month and up to 25% by the end of the year. Many elderly people are found to be on multiple treatments - blood pressure pills or bladder pills for example - that make people fall over. In recent years there has been much more attention paid to the cumulative burden of the side effects of medicines in the elderly - particularly the group of commonly used drugs known as Anticholinergics. And according to new research by a team at the University of East Anglia, taking Anticholinergics increases the risk of falls too - particularly in men.
Following news of the Meningitis B vaccine in children, an Inside Health listener got in touch to ask why it wasn't being given to teenagers in light of data showing that there is a second peak in incidence in the disease among 15 - 19 year olds? Mark talks to Professor Andrew Pollard, Chair of the Joint Committee on Vaccination and Immunisation.
And Inside Language: Dr Margaret McCartney and Professor Carl Heneghan demystify the terminology of medicine and research. This week, false positives and false negatives; when is something not what it seems, and when does it seem what it's not?
Last on

Inside Health - Programme Transcript
Downloaded from www.bbc.co.uk/radio4 
THE ATTACHED TRANSCRIPT WAS TYPED FROM A RECORDING AND NOT COPIED FROM AN ORIGINAL SCRIPT.  BECAUSE OF THE RISK OF MISHEARING AND THE DIFFICULTY IN SOME CASES OF IDENTIFYING INDIVIDUAL SPEAKERS, THE BBC CANNOT VOUCH FOR ITS COMPLETE ACCURACY.
INSIDE HEALTH
Programme 5.
TX:  29.09.15  2100-2130
PRESENTER:  MARK PORTER
PRODUCER:  FIONA HILL
Porter
Coming up today:  Slips, trips and falls - I visit a pioneering clinic that treats breaking a bone as an important clue to underlying health problems ranging from low blood pressure to dementia.
Clip
Fifty percent of people who've had a hip fracture will have previously broken something else.  So you've already presented there with a risk for further problems.
Is – that was a missed opportunity potentially.
A fall for me highlights a very significant potential underlying risk.  If you look at something like a hip fracture it's very similar to having like a heart attack or a stroke, it's that level of severity.
Porter
More on falls later.  As well as false positives and false negatives - when is something not what it seems, and when does it seem what it's not?  We continue our series on the confusing terminology used in research and trials.
And Meningitis B - babies are now routinely being immunised against the disease, but teenagers are the next most likely age group to get it, so why, asks one Inside Health listener, don't we protect them too?
But first – Paris.
Accordion music
Familiar sounds to anyone who has braved the congested roads of Paris. But it was all very different last weekend when cars were banned from the centre on Sunday. Worsening traffic was the driving force and pollution based stories are all over the news at the moment here in the UK too and peppered with statistics about the toll pollution exacts on the nation's health.
Frank Kelly is Professor of Environmental Health at King's College London.
Frank, perhaps the most alarming statistic I've read is that Public Health England claim that pollution kills 29,000 people a year.
Kelly
The figure really comes from observations of what the pollution concentration differences are across the UK and then they're just linked into that local population.  So you find generally higher figures of pollutant related deaths in urban areas where population density is higher.  Of course no one on their death certificate has died from air pollution, everybody who comes into these studies will have been recorded as dying from either cardiovascular disease or lung cancer or chronic obstructive pulmonary disease etc., all the large well known chronic diseases that we have in the Western world.  But what we're talking about is that we believe that long term exposure to increased levels of pollution are contributing to the development of these conditions which people end up dying from.
Porter
So that figure of 29,000 is a best gestimate but who are they, who's most susceptible to pollution?
Kelly
It's both ends of the lifespan.  The elderly are more easy I guess to understand because we know that as we age we develop more chronic conditions such as cardiovascular disease and respiratory disease and dementia etc.  Those people we think having breathed the air in their locality for decades that this over time has led to the changes which we understand to be the disease itself.  Unfortunately though we now also appreciate that the very young are likely affected by air pollution.  This began with observations coming out of the US, particularly in California, where they saw that children who were living closer to their major highways tended to have less rapid development of the lungs than children who weren't living closer to those highways.
Porter
And in terms of pollutant concentrations, when we're talking close to highways, are you talking yards or miles?
Kelly
In California the figure of 500 metres was given as the cut-off point.
Porter
And Frank can you give me an idea of the typical profile of the concentration of pollutants over an average day?
Kelly
It's really related to traffic flows and it's really only after midnight when the traffic levels have fallen substantially that we'll start to see the pollutant concentrations go down below where they normally are. 
Porter
The time that we're breathing the cleanest air is when we're asleep in our beds.
Kelly
That's true, it's a complicated story.
Porter
Professor Frank Kelly talking to me earlier from his office which is in central London.
Now, a novel approach to a problem that costs the NHS well over £2 billion a year.
Actuality
Tilley
You tripped over a carpet, is that right?
Patient
Yeah.
Tilley
And went down pretty hard.  So you were sent off for a DEXA scan which actually shows you to be quite significantly osteoporotic.  So have you ever had any other fractures in the past?
Patient
I fractured my ribs.
Tilley
And how did that happen?
Patient
It was on a fairground ride.
Porter
Orthopaedic surgeon Simon Tilley doing what happens in hospitals across the UK - assessing a fracture and looking for an underlying cause such as osteoporosis. So far, so familiar. But what makes this clinic in Southampton General Hospital different is that it's a one stop shop for people who have had a fragility fracture – that's a broken bone resulting from a slip or fall, rather than a motorbike crash or sporting injury.  And it's run jointly by an orthopaedic surgeon, and a specialist in geriatric medicine with some help from trauma nurse Jeanette Robson. And they're interested in more than bones.
Actuality
Robson
So you stepped off of the kerb?
Patient
I went flat – straight down – but I must have instinctively turned and taken all the weight on the shoulder.
Robson
There was no dizziness, light-headedness or anything like that?
Patient
No, no.
Robson
Lose consciousness or any…. you didn't have any chest pain, shortness of breath?
Patient
I've got a big bruise on the chest but no pain there.
Robson
So no dizziness.
Baxter
My name is Mark Baxter and I am a consultant physician and ortho-geriatrician at Southampton General Hospital.  In the elderly population falls are often a marker of frailty, people will present with a fall because of an underlying condition as opposed to a fall in isolation.  So even a simple trip could be related to loss of nerve supply from the feet, you might get dizzy because your blood pressure's dropping whether that's your medication or whether it's an underlying heart problem and particularly you're looking for things like blackouts where actually it's quite common in the elderly population to have heart rhythm problems.
Porter
And what proportion of the people that you see with falls have in hindsight, when you go and look at their history, there's a red flag, there's been a warning before that they're running into trouble?
Baxter
Fifty percent of people who've had a hip fracture will have previously broken something else.  So you're already presented there with a risk for further problems.
Porter
That was a missed opportunity potentially.
Baxter
A fall for me highlights a very significant potential underlying risk and that doesn't sort of take into account what happens if you fall, i.e. you could break your neck, you could get a significant head injury.  If you look at something like a hip fracture, which is probably the classic presentation with a very injurious fall, you're looking at somewhere between around 8 or 10% mortality rate, so one in 10, the people may not be alive at the end of a month.  And by the time you get to the end of the year you may have lost as many as 25% of people. 
It's very similar to having like a heart attack or a stroke, it's that level of severity.
Actuality
Robson
How far do you think you could walk?
Patient
It's about half a mile from the bookies to the car park.  Time I get back to the car I've got a job to lift my leg up to get in.
Robson
Okay.  So when you go to the bookies then do you got to the pub as well?
Patient
No.
Robson
No.
Patient
No I don't drink much now.  I have done in the past.
Robson
Okay.  On a weekly basis…
Baxter
A falls clinic sounds pretty easy and straightforward but it really isn't from a medical perspective and it's a very multi-disciplinary approach.
Porter
One of the questions you're asking yourself is why did they fall?
Baxter
Absolutely.  The sort of things is we may get simple falls through gait and balance disturbance, so as you age your balance is impaired so if you gradually lose your balance your ability to right yourself has gone as well, so once you start to fall it's very difficult to stop.  But you mustn't miss those patients who have had a blackout.  And the difficulty with the elderly population with blackouts is often you don't remember that you've blacked out.  So unless someone can openly say I became very unsteady on my feet, fell over and I remember hitting the floor we assume that actually if they can't remember hitting the floor that they blacked out.  And so blackouts you would be looking for things like blood pressure control issues, you'd be looking for heart problems and that's your primary concern.  And then there's an array of other underlying causes that may be treatable, so looking through their mediation, loads and loads of drugs nowadays that people are on can cause people to fall over.  So blood pressure medications, anticholinergics, drugs for bladder control, a lot of things for depression etc.  Now that doesn't mean they shouldn't be on them, it just means that you need to go through them carefully and have a long discussion with the patient about the pros and cons of those medications.
Actuality
Robson
Have you got any problems with blood pressure?
Patient
No it's all under control…
Robson
So you're on tablets for blood pressure are you?  Can you remember what they are?
Patient
Tablets and all sorts.  I've got a list in my pocket.
Baxter
How many are there…
Patient
Need a wheelbarrow to get them.
Baxter
Ramipril will to make you fall you over, Spironolactone make you fall over, Furosemide make you fall over…
Robson
Sixteen.  Quite a nice little cocktail isn't it.  Right I need to ask you some questions now, just to check your memory and your cognition.  So can you tell me how old you are?
Patient
Eight six.
Robson
I'm going to give you an address to remember, it's 42 West Street…
Porter
In recent years there has been much more attention paid to the cumulative burden of the side effects of medicines on the elderly - in particular the group of commonly used drugs known as anticholinergics. And according to new research by a team at the University of East Anglia taking anticholinergics increases the risk of falls too - particularly in men. Dr Chris Fox led the study.
Fox
Common examples of medication include antidepressants such as citalopram, paroxetine; bladder medication – oxybutynin; and pain relief such as tramadol.  I have a list of 102 in front of me and we could spend all day going through the list.  But what we found is in men that there was a significant increase in injurious falls, which means falls which need treatment.
Porter
Anything from bruising to a broken hip for instance.
Fox
Absolutely.  This is the largest study and to my knowledge the only study that's shown an increase in men.  So this is the significance.
Porter
And why do you think there was a difference between men and women?
Fox
Men have a certain co-morbidity profile, which means other illnesses, which may be relevant.  Perhaps men are more active.  And it may also be some as yet undetermined factor.
Porter
What do you think is the take home message from your research then?
Fox
Taking an overall [indistinct word] position on anticholinergics I think that we need to be more aware, certainly as prescribers, of these medicines.  There are four conditions which our work have shown has increased, we've got falls, potential death, cognitive impairment and delirium.
Porter
Because as you point out there your research comes on top of growing concern about links with dementia but particularly one thing that GPs often see is links with confusion, I mean people can become acutely confused when they start these medicines sometimes.
Fox
Yes and our work has shown that if you take these drugs for more than 60 days that seems to lead to more significant confusion.  And what I found from various educational events I've given is that GPs are not aware of the 101 plus medicines and they're asking for a tool.  So I'm saying there are tools out there and that prescribers and pharmacists should have access to this tool and use to make clinical decisions.
Porter
Looking at the sort of drugs and for instance bladder pills, oxybutynin is one of the drugs you looked at in your study very commonly used bladder pill, are there alternatives that we could be using that are better from the anticholinergic profile?
Fox
Yes there are alternatively manufactured medicines, certainly incontinence and bladder medication but also antidepressants that definitely do not have this effect.  And my message to people is if they're there and they're not going to break the NHS budget, which many of them aren't, then why not consider it at least?
Actuality
Baxter
… I just want to make sure that that's covered.  How is your waterworks now?
Patient
Every two hours.
Porter
And it is not just anticholinergic bladder pills that can cause problems. Men with prostate problems are often prescribed blood pressure lowering drugs like tamsulosin to help their bladders and the end result can be the same.
Actuality
Baxter
You're on the drug called tamsulosin, do you think it's making any difference because it can make your blood pressure drop and can make you more likely to fall over?
Patient
I've no idea.
Baxter
I would advise your doctor to see if we can get by without it.  It's the balance between you going to the toilet frequently and the potential risks of being up and about and falling over versus a drug that might make you fall over.  So it's a challenge but that's between me and your doctor to try and balance that one out.  So I would advise trying – seeing if it makes any difference.  If it's not helping your waterworks then it's of no use to you.  Unfortunately this is the joys of looking after people with 16 medications.
Patient
Yeah.
Robson
Right there.
Baxter
Incontinence is a massive problem and we know that in people who have problems with incontinence are at much higher falls risk because they're often getting up in the night, it's dark, they're unsteady, if you get up quickly then you can get dizzy and lightheaded and you can blackout.  So it is really important that you address the continence but the problem with these drugs is they can also drop your blood pressure which means you get dizzy, lightheaded and if you're not careful you could fall over.
Porter
The patient you saw earlier in the clinic was on 16 different medicines and I could see you going down the list of things and there were four or five possible culprits there, just on that one patient alone.
Baxter
Absolutely and that's not uncommon really.  The standardised approach that we have now in medicine, which is entirely sensible for the vast majority of the population, so aggressive control of blood pressure, etc. etc., means that there will be one or two, or particularly in the frailer population a more significant number than that, who develop side effects to those medications which then present.  So as an example we know that if you aggressively reduce the rate of high blood pressure you reduce the rate of strokes and heart disease but you also make people fall over.  So you have to think when the person comes in front of you understand how frailty affects them, the increased risk of falls, cognitive problems and how that drug might affect that individual.
Porter
I think you'll have GPs cheering at the radio hearing you say that.  I mean one of the problems that we have, certainly in general practice in the last decade, there's been a very push towards standardised therapy, we're rewarded for doing so, treat the numbers rather than patient.  And what you're saying is perhaps we should be a bit more individualised, particularly when we're looking at people who are frail.
Baxter
Absolutely.  We need to think when we look at that evidence base is to say yes we know that reducing blood pressure is really effective but what does that evidence base look like in a 90 year old?
Actuality
Robson
… well done.  And what was that fictitious address I gave you?
Patient
Forty two West Side was it?
Robson
West Street but I'll let you have that, perfect.  Ten out of 10 you scored.
Porter
Nurse Jeanette Robson, Dr Mark Baxter and patients at their pioneering clinic in Southampton.
And there is a list of the most commonly used anticholinergic drugs mentioned earlier by Chris Fox on the Inside Health page of the Radio 4 website.
Now it's time for the next instalment of Inside Language - our mini-series where Dr Margaret McCartney and Professor Carl Heneghan demystify the language of medicine and research. This week it is the turn of false positives and false negatives - both terms we use a lot here on Inside Health.
McCartney
A false positive is when you think something is true when it's not and a false negative is when you think something is not there when it actually is.  And the way I always think about it is imagine that you've got a metal detector, you're in a field and you're looking for some kind of hoard of pictish gold.  And you're out there with your metal detector and your metal detector goes off and unfortunately it's just an old tin can that's underneath that, it's a false positive.  Whereas if you're going round your field you find absolutely nothing and then a month later a big farmer comes along with his tractor and he digs up a massive hoard of gold you clearly had a false negative result, you didn't find your gold that you should have done.
Heneghan
Yes, so let me try and put that into a context of say a clinical.  I think the one area where this has happened a lot to me is in prostate cancer testing, in the PSA test.  And a lot of people come in want a test and before I start I have to have this discussion about the test.  What happens is it'll come back with slightly raised and then people think oh my gosh I've got cancer and then I have to go mmm hold on a minute, that could be a false positive result, although it says the test looks positive there's a chance actually you do not have the disease and the chances are actually quite high that you don't have the disease.  The flip side to that is some people say hey I'm okay, I've got a negative test and I go hold on a minute, even though you've got a negative test there's still a chance you can have a cancer.  And actually we have to be mindful of that every time we test somebody.  And it's often a really difficult concept to get your head round.
The way I try and look at it is try and say there's something that goes with false positive and false negative is the likelihood ratio – how much more likely am I to have the disease?  So are you twice as likely, 10 times as likely?  And that's a more useful measure sometimes to think about certain tests.
McCartney
One of the really big problems is how much anxiety and angst it causes both doctors and patients.  And one of the problems is I think for many doctors it's not clear what the false positive and false negative rate is of any test or investigation that you're doing.  And I really feel strongly that we should have this as automatic – when we're getting a test ordered, we've got this computer system it could easily be inbuilt to let us know what's the risk of this test coming back positive when actually there's nothing wrong.  And I think that would be a great advance so we could share that with patients.
Another one we get an awful lot of the time is cervical screening, when women come back and there's minor abnormalities in the smear which would turn back to normal the next time it's checked in six months' time.  Very often it causes a huge amount of anxiety because women haven't been adequately prepared for the fact that very often this test will show a problem when actually there isn't one.
Porter
But a lot of listeners might conclude that if we're using a test that one of the many criteria for this test to be incorporated by the NHS is that it had an acceptable false positive and false negative rate?
McCartney
There is no test that we do that's 100% accurate.
Porter
So do we have a level of what's acceptable?
Heneghan
Well no we don't have a level of acceptable and this is where it gets quite complicated.  And one of the most important things is you combine information like symptoms and signs with a diagnostic test to come up with an overall accuracy.  The problem is as the pre-test probability of the disease gets lower and lower, so i.e. you go from like you've got a 50% chance of having the disease down to 1% or down to .1% actually the tests work really badly.  So actually when you go to areas like screening…
Porter
Healthy people.
Heneghan
… healthy people – you tend to get substantial numbers of false positives and actually that's one of the real dilemmas in screening is does the harm caused by the false positives outweigh any potential benefit you're offering.  And so we've got these real big debates at the moment in cervical cancer, in areas like breast cancer and the argument always comes in, for instance in say very young women for cervical cancer, under 25s, and you'll always get these odd cases and that's devastating.  The Jade Goody effect.  But the problem is the number of false positives are so high when you go under 25s that actually what you do is just cause so much damage you could not recommend screening.
Porter
I want to pick up on this because I think people understand that a false negative could be damaging, for instance if it's a test for a type of cancer and it misses that cancer, that could be lethal for you.  But the false positives they might not see – so what it says you've got cancer, the good news is you haven't, a bit worrying yes but how could it be harmful?
McCartney
And certainly that's – that's a reflection of the medical literature I think, it's just a bit of anxiety dear, it'll be fine and I think that's the kind of patronising thing that we tend to get.
Porter
But in reality?
McCartney
In reality I think it can be absolutely devastating because a false positive not only give really life impairing anxiety while it's being sorted out but it can also lead to further tests, further tests to try and get a better definitive diagnosis and those tests itself are capable of causing harm.  Now there was a famous example, there was an ex-Canadian premier who had a CT scan done of his lungs as a health check, he'd no symptoms at all, they found a nodule, they went and biopsied the nodule, they caused pancreatitis, he was in intensive care for months, he was extraordinarily unwell, did eventually recover and the nodule was completely benign, so it was a false positive that led to a chain of investigations and palpable harm.  So the whole thing is actually extraordinarily complex in terms of a balance between risk and benefit.
Porter
Thank you both.
Carl we have had a couple of e-mails from listeners. The first is from Al who was listening to the item on surrogate markers where we suggested that there was no evidence that drinks and yogurts and spreads that lower cholesterol protect can against heart disease and stroke. Which has left Al somewhat confused - are we saying, he asks, that lowering cholesterol isn't good for us? Or that taking these products is lulling us into a false sense of security or possibly both I guess Carl?
Heneghan
Yeah, no it can be confusing.  Let me just take you through what the European Food Standard Agency says on these.  So they say these plant stanol ester products that you can buy in the supermarkets have been shown to lower your blood cholesterol.  What we also know is that blood cholesterol lowering may reduce the risk of your coronary heart disease.  But what you can't say and the European Food Standard Agency has say is there's no studies demonstrating that these plant esters have been shown to impact on coronary heart disease.  And that's an important issue to remember.  What you can't say is I'm going to go down the shops, buy myself a drink and within a few weeks I'm going to lower my risk of heart disease.
And that is the issue to remember because this is more about a whole lifestyle change that you're going to lower your cholesterol for a considerable period of time, five, 10 years and that lowering of your cholesterol will lower your heart disease risk.
Porter
So it could be, for instance, let me play devil's advocate here, that if I lower my cholesterol through losing weight, taking up more exercise and eating differently, I might have the same numbers as I could get through one of these spreads but a very different effect?
Heneghan
Well look actually you're going to do it by more.  The National Institute of Health in the US has said you can lower your cholesterol by about 30% by diet alone.  So the key is a healthy lifestyle, an ongoing diet which we all have to work at all the time, and that will get you a long term effect.  The idea you can introduce something tomorrow – it would be wonderful if we could do that – is implausible and there's no evidence to suggest that lowers your risk of heart disease.
Porter
Also, another listener picked up on your reference, actually during the same programme, to a drug that you said killed more people when it was introduced than the Vietnam War – I think it might have caused our listener to splutter into his or her tea.  Could that really have happened?
Heneghan
Yeah well look there's a nice book that you can go to called why tens of thousands of heart patients died in America's worst drug disaster, that's a book by Thomas Moore and it's called Deadly Medicine.  And I buy copies of these books, I always buy the second-hand copy, but just listen to what it says in the prologue:
"Over just a few years an estimated 50,000 people died from taking drugs intended to prevent cardiac arrest.  Often the effect was so sudden and unexpected that people literally dropped dead while going about their normal lives.  The result of this single medical misjudgement about the properties of these drugs produced a death toll larger than the United States combat losses in wars such as Korea and Vietnam."
Now just hold on there, it doesn't even finish there:
"If one were to total the deaths from every commercial airplane crash in the history of US aviation the sum would not approach the number of deaths from this episode from one drug."
So yeah it is a startling number but it shows you when we get it wrong it can be really important.  Just to remember I had a direct phone call from one person worried that their husband was still on this drug for heart attack, these drugs are not given to anybody in a heart attack today, we've learnt from this disaster but it's important we recognise treatment can cause real harms.
Porter
Professor Carl Heneghan thank you very much.
Inside Health listener Graham got in touch after our item on the new Meningitis B vaccine to ask why it wasn't being given to teenagers in light of data showing that there is a second peak in incidence in the disease among 15-19 year olds.
Who better to ask than Professor Andrew Pollard, who chairs the Joint Committee on Vaccination and Immunisation?
Pollard
There is an increased risk of meningitis amongst teenagers and young adults but it's a very different rate of disease compared with infants, which is where the current Meningitis B programme is targeted.  So if we look at the number of cases for every 100,000 in the population if you're under one year of age there's about 30 cases for every 100,000.  But if you go to 15-18 year olds who have the highest risk amongst teenagers then their rate is only two out of every 100,000.
Porter
So while there's a peak it's a pretty small increase comparatively.
Pollard
Yeah.
Porter
Did you consider offering the vaccine to older children – teenagers?
Pollard
We did absolutely look at that and the first thing to say is that if we were looking at the vaccine to just prevent those two cases out of every hundred thousand that probably isn't very good value for the NHS because it would be an enormously expensive programme to vaccinate everyone in that age group to prevent just two cases out of every 100,000.  There is one caveat to that argument that is and if this vaccine induced herd immunity and by that I mean it can stop any transmission of the Meningitis B bug to anyone else in the population just by vaccinating teenagers then if that happened the vaccine then does start to become very useful and good value for the NHS because you could then imagine a situation where you've vaccinated teenagers and in fact all the disease went away in other age groups, including babies, and we didn't need to give a vaccine to anyone else.  And in fact that's what has happened already with the Meningitis C vaccine, which we've had for the last 15 years, and we're hoping that will also work with the new vaccine that's just been introduced for 18 year olds this year which is specifically for an outbreak of W.
Porter
This must be one of the confusing areas for many parents because we're actively encouraging teenagers and university students to come forward for vaccination against W but we're not offering them a vaccine against B and yet W isn't as common as B.
Pollard
There's two reasons for that.  One is that we have a lot more information about the type of vaccine that we're using for W and we do think that it will induce this herd immunity.  So although W is rarer we should get a lot more value from a programme that includes vaccination of teenagers because we'd expect it to also prevent disease in other age groups, so it already ticks that box.  The other thing is that we have an outbreak of W and it's an emergency situation which means that we look at it in a very different light, we've over the last three years seen a doubling of cases every year.  And if you go back over the last five years or so we've gone from having really a handful of cases of W to almost 200 in the last year.  And if that doubling continues then we're going to see a growing epidemic of W in the UK.  And we have a tool that will stop that and I think it's absolutely the right thing to do.
Porter
Going back to Meningitis B, when we will know if it does offer the herd immunity that you referred to and therefore might be something that we could offer other children?
Pollard
We are currently undertaking some work in the UK to try and understand the likelihood of herd immunity being induced by the vaccine and that involves first of all looking at the bugs that are actually in the throats of teenagers at the moment to try and predict how we would then set up a study that would give us that answer.
Porter
So a few years away yet, Professor Andrew Pollard than you very much.
Please do get in touch if you have a health query that you would like us to look into you can e-mail insidehealth@bbc.co.uk or tweet me @drmarkporter
Just time to tell you about next week when we will be investigating the burgeoning black market in the latest prescription only drugs to hit the streets - gabapentin and pregabalin. Join me then to find out more.
ENDS
Broadcasts