Main content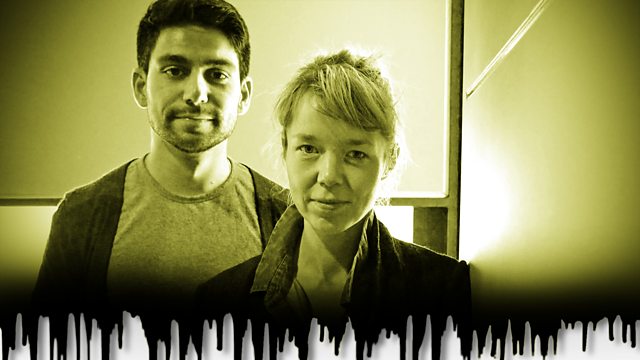 Stand Firm, You Cads!
In 1951, new Persian PM Mossadegh unilaterally cancelled a 50-year-old oil deal, leading to riots, demonstrations and blockades. A small British expat community struggle to adapt.
by Jonathan Myerson
Anna Maxwell Martin, Raad Rawi and Luke Treadaway star in the first of a season of factual dramas exploring the history of oil - and the price we've paid for it.
This is the colourful tale of how British Oil was thrown out of post-war Iran.
Anglo-Persian Oil (later BP) was specially formed to exploit the 60-year oil concession to drill for oil, which was signed in 1901 by the then Shah of Persia. Prompted by Winston Churchill, the British Government bought 51% of the company's shares. Persian oil soon became Britain's "single largest overseas asset".
But in 1951, newly-elected Prime Minister Mossadegh declared the concession 'immoral', unilaterally cancelled it, and on 1st May successfully passed a law which nationalised Anglo-Persian - and all the oil.
There are riots, demonstrations, and a blockade of shipping. And in the great oil refinery on the island of Abadan, a shocked British ex-pat community struggle to understand the new world which has just arrived...
All this week, The Price of Oil season will take us from 1951 to 2045, and around the world from Iran to Alaska, Libya, Nigeria, Turkmenistan, Washington and onto Scotland's offshore rigs, to explore the role oil has played in shaping our world.
Devised by Nicolas Kent, with Jack Bradley & Jonathan Myerson, the season is produced by Jonquil Panting for BBC Radio Drama.
As director of London's Tricycle theatre for almost 30 years, Nicolas Kent championed responsive factual and political drama, including seasons of plays by renowned writers about Afghanistan (The Great Game) and nuclear weapons (The Bomb). Now he brings that experience to BBC Radio 4, to tell the story of oil.
Stand Firm, You Cads! was directed by Nicolas Kent.
Nicolas Kent was the artistic director of the Tricycle Theatre

Nicolas Kent was the artistic director of the Tricycle Theatre

Nicolas Kent was the artistic director of the Tricycle Theatre in Kilburn
Credits
| Role | Contributor |
| --- | --- |
| Janet | Anna Maxwell Martin |
| Rashid | Danny Rahim |
| Widman | Luke Treadaway |
| Prime Minister Mossadegh | Raad Rawi |
| Averell Harriman | Paul Chahidi |
| Eric | David Hounslow |
| Fitzy | Stephen Critchlow |
| Vera | Jessica Turner |
| Sir Richard Stokes | Sam Dale |
| Sir Francis Shepherd | David Acton |
| Sarah | Rhiannon Neads |
| Bryan | Finn Monteath |
| Pianist | Laurie O'Brien |
| Writer | Jonathan Myerson |
| Director | Nicolas Kent |
| Producer | Jonquil Panting |
Featured in...
Dramas and documentary about oil - and the price we've paid for it.