Main content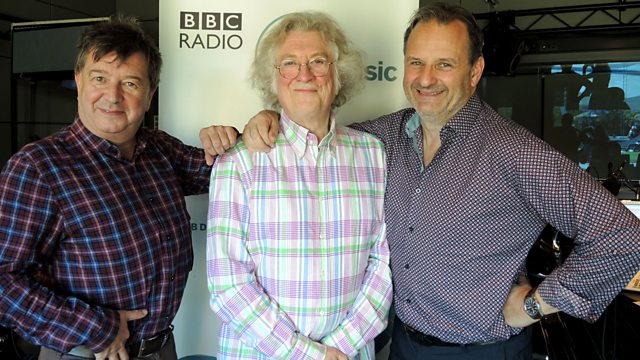 Noddy Holder
Mark Radcliffe and Stuart Maconie are joined by Noddy Holder of Slade.
Mark Radcliffe and Stuart Maconie are joined by none other than the Glam-meister himself, Noddy Holder of Slade. Slade are one of Britain's most popular and enduring bands, standing shoulder to shoulder next to the Beatles, Rolling Stones and The Who as an immovable part of this country's rock firmament, and they've been lavishly praised by the likes of Messrs Lennon & McCartney and Mick Jagger, chaps who know a good tune when they hear one. Alice Cooper, Nirvana, The Ramones, Oasis, Kiss, Sex Pistols and Paul Weller are just a few more of the renowned artists who have shown their admiration for them. Described as 'the missing link between the Beatles and Oasis' (the latter having covered 'Cum On Feel The Noize'), Slade are never far from British ears and hearts, having created some of the most beloved, indelible songs in the history of popular music.
All this, plus Teatime Themetime, when you guess the link between 3 tunes and lots of splendid music to accompany you through the afternoon till Steve Lamacq o'clock. Apart from that - you just sit back and enjoy the music, friend.