Main content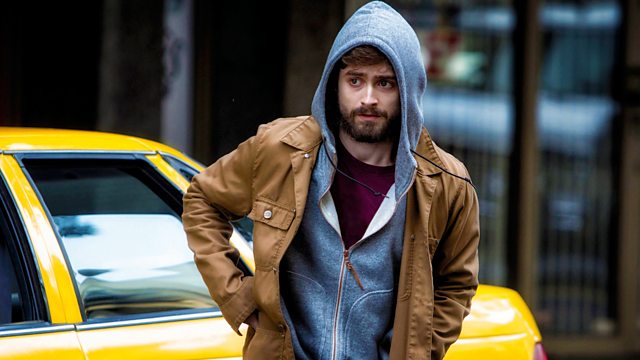 The Gamechangers
BBC-produced factual drama starring Daniel Radcliffe and Bill Paxton, telling the story of the battle behind the hit video game Grand Theft Auto.
This 90-minute factual drama goes behind the scenes of the hit video game Grand Theft Auto, arguably the greatest British coding success since Bletchley Park.
In autumn 2013, the game's latest iteration - GTA: V - earned $1bn in just three days, becoming the fastest-selling entertainment product in history. But this drama goes back to 2002, to tell the story of a three year period of intense controversy in the history of this iconic game's development. It happened when two passionate men on either side of a high-stakes cultural divide clashed. This conflict, between the creative genius behind the game and a self-styled crusader for American morality, escalated into a fight for the hearts, minds and freedoms of an entire gaming generation.
The Gamechangers stars Daniel Radcliffe and Bill Paxton. It is intended for an adult audience and is part of the BBC's Make It Digital season. It is unauthorised by the producers of Grand Theft Auto.
Credits
| Role | Contributor |
| --- | --- |
| Writer | James Wood |
| Producer | Jim Spencer |
| Director | Owen Harris |
| Executive Producer | Mark Hedgecoe |
| Sam Houser | Daniel Radcliffe |
| Jack Thompson | Bill Paxton |
| Dan Houser | Ian Keir Attard |
| Jamie King | Joe Dempsie |
| Terry Donovan | Mark Weinman |
| Patricia Thompson | Fiona Ramsay |
| Jen Kolbe | Shannon Esra |
| Devin Moore | Thabo Rametsi |
| Johnny Thompson | Garion Dowds |
| Tom Masters | James Alexander |
| Pat Vance | Jenna Dover |
| Ray Reiser | Dean Fourie |
| Lt Col Dave Grossman | Stephen Jennings |
| Judge James Moore | David Morin |
| Patrick Wildenborg | Gideon Lombard |
| Doug Lowenstein | Nick Boraine |
| Michelle Gerilikos | Inge Beckmann |
| Federal Agent | Dale Jackson |
| Judge Dava Tuni | Nicole Sherwin |
| Steve Strickland | Thorsten Wedekind |
| Congregation Lady | Vanessa Cook |
| Laila | Abena Ayivor |
| Dr John Murray | David Butler |