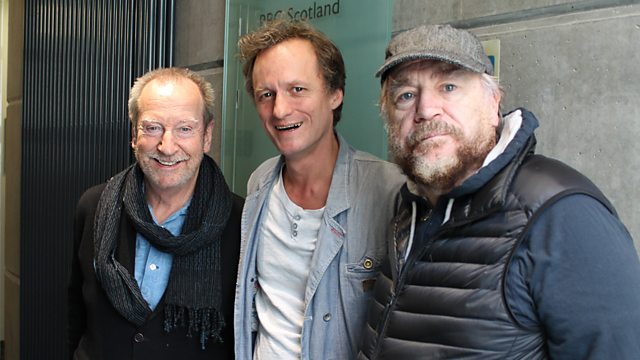 Hue and Cry, plus Brian Cox and Bill Paterson discuss Waiting for Godot
Janice Forsyth talks to actors Brian Cox and Bill Paterson about appearing in Waiting for Godot, plus Hue and Cry talk about their album of Frank Sinatra covers and play live.
Hue And Cry are about to release an album of Sinatra covers. Greg and Pat explain why, and perform live in studio.
This year the Leith Late festival in Edinburgh grew from one weekend to events over fourth months, culminating in an artists' exchange to Denmark. As the closing exhibition launches, organiser Morven Cunningham and two of the artists tell Janice about the experience.
A new degree in Performance in British Sign Language and English has just launched at the Royal Conservatoire of Scotland. Janice finds out why now is an exciting time for deaf theatre practitioners.
Actors Bill Paterson and Brian Cox have never performed together before. Now they're in Waiting For Godot at the Royal Lyceum Theatre in Edinburgh. They talk to Janice about taking on Beckett.
Plus the Tuesday Review: art historian Anne Ellis, and critics Pasquale Iannone and Claire Sawers give their thoughts on the new series of Downton Abbey, an exhibition of contemporary silversmithing at the National Museum of Scotland, and Keith Richards' first solo album in over two decades.