Main content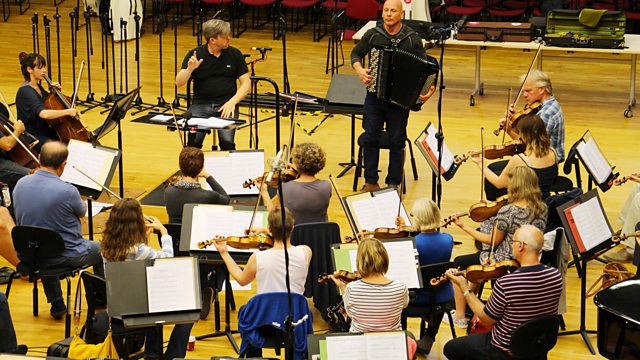 BBC Symphony Orchestra and Chorus - Mahler
Live from the Barbican in London, Mahler's Symphony No 3, with mezzo Karen Cargill and the Trinity Boys' Choir joining the BBC Symphony Orchestra and Chorus under Sakari Oramo.
Live from the Barbican Hall, London.
The BBC Symphony Orchestra and Chorus open their 2015-16 Barbican season with Mahler's vast Symphony No. 3, conducted by Sakari Oramo. Plus Mezzo Karen Cargill and Trinity Boys Choir.
Presented by Martin Handley
Mahler: Symphony No 3
Karen Cargill (mezzo-soprano)
Trinity Boys Choir
BBC Symphony Chorus Women's Voices
BBC Symphony Orchestra
Sakari Oramo (conductor)
In Mahler's own words, this epic, unorthodox six-movement masterpiece is a 'gigantic musical poem... It begins at the heart of inanimate nature and progresses to the love of God.' Pagan gods and Christian saints, flower meadows and silent forests, song and symphony are inextricably mixed. Internationally renowned mezzo Karen Cargill performs the magical 'midnight song', and the Trinity Boys Choir sing the angels' celestial chorus with the women of the BBC Symphony Chorus.