Main content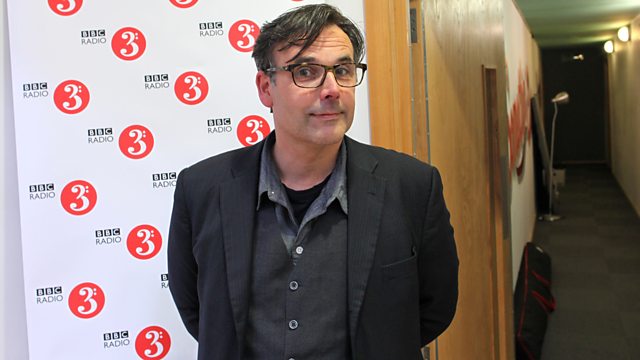 Monday - Sarah Walker with Robert Newman
With Sarah Walker. Including Five Reasons to Love the French Flute School; Artist of the Week: pianist Stephen Kovacevich, featured in Bach's Partita No 4 in D, BWV828.
9am
This week Sarah presents '5 reasons to love... the French flute school'. A hugely influential figure in the school was Claude-Paul Taffanel, a fine player who also taught at the Paris Conservatoire. Taffanel created huge enthusiasm for the flute in 19th-century Paris and as a result many pieces were written for him and his followers. Throughout the week Sarah showcases some favourite flute works from this time, including music by Fauré, Gaubert, Enescu, Debussy, and Taffanel himself.
9.30am
Take part in today's music-related challenge and identify the place associated with a well-known work.
10am
Sarah's guest this week is the comedian Robert Newman. Robert shot to fame in the '90s with the sketch show The Mary Whitehouse Experience and made history when he and his comic partner David Baddiel became the first ever comedians to play and sell out Wembley arena. Billed as a rock star of the comedy world, Robert has also had a successful career as a novelist and journalist, as well as being a political activist. Known for comedy with a social conscience, Robert is currently touring with The Brain Show. He will be sharing a selection of his favourite classical music, every day at 10am.
10.30am
Sarah features the Building a Library recommendation from last Saturday's CD Review of Beethoven's Symphony No. 4.
11am
Sarah's artist of the week is the Croatian-American pianist Stephen Kovacevich. One of the most respected musicians of his generation, Kovacevich is an acclaimed interpreter of the core classical repertoire and beyond.
Bach
Keyboard Partita No 4 in D, BWV 828
Stephen Kovacevich (piano).
Music Played
5 REASONS TO LOVE: THE FRENCH FLUTE SCHOOL

ROB NEWMAN'S CHOICE NO.1

ROB NEWMAN'S CHOICE NO.2

THE BUILDING A LIBRARY RECOMMENDATION FROM LAST SATURDAY'S CD REVIEW

ARTIST OF THE WEEK: STEPHEN KOVACEVICH
Mapping the Music
Answer: Russia
The music played:
Balakirev 
Russia (2nd version, 1907)   
Valery Gergiev (conductor)
LSO LIVE