Main content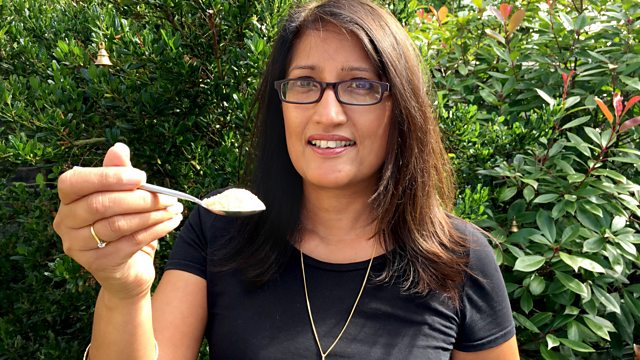 Prompted by her mother's death, London-born journalist Lainy Malkani explores what migrating to Britain from the sugar plantations of Guyana meant for her family.
A cutlass once used for chopping sugar cane, a collection of old Indian music albums and a pair of shiny red stiletto shoes. Can these objects help a daughter better understand her mother's past?
Since her mother died, London-born journalist Lainy Malkani has been trying to make sense of her family's history of double migration. In the first programme she uncovered the epic story of her ancestors who came from India to work as indentured labourers on the sugar plantations of British Guyana in the 19th and early 20th century. In this programme she discovers how difficult it was to forge an Indo-Guyanese identity for the migrants who came to build new lives in Britain during the 1960s.
"No-one knew what to make of us when we came to England. We looked Indian but we didn't speak any Indian language or dress in Indian clothes. If we said we were from the Caribbean people didn't understand because, to most British people, Caribbean just meant being black. So we became sort of invisible."
When her parents were alive they didn't speak much about the past. But by going through her mum's belongings with her siblings and speaking to other immigrants of that period Lainy has begun to reconnect with her Indo-Guyanese heritage. And as she reflects on the life her mother created for herself and her children in north London, Lainy learns that migration can be motivated by many things other than money.
Producer Mukti Jain Campion
A Culture Wise production for BBC Radio 4.
Last on
More episodes
Next
You are at the last episode