Main content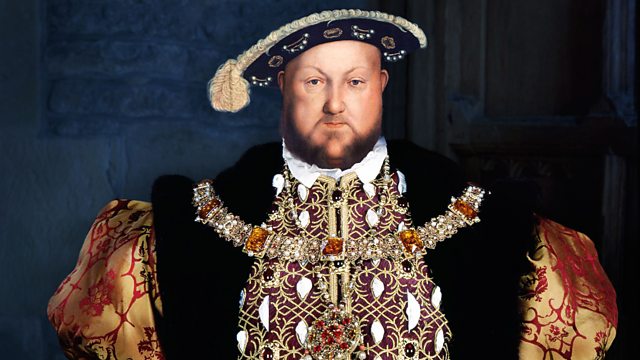 Bruised and smarting from tough questioning by Sir William, Shardlake prepares to meet King Henry VIII. Stars Justin Salinger.
Autumn, 1541. King Henry VIII's spectacular Royal Progress is drawing closer to York. Shardlake and his assistant Barak have arrived in the city ahead of the 3,000-strong procession. Officially there to prepare petitions for the King, they have also been tasked with a secret mission by Archbishop Cranmer: to ensure the welfare of one of the conspirators, Sir Edward Broderick, who is to be brought back to London for questioning in the Tower.
But they have become distracted from their duties by the mysterious death of a local glazier, Oldroyd, and Shardlake has been attacked by an unknown assailant who then stole papers from a box found hidden in Oldroyd's house. Bruised and smarting from tough questioning by Sir William Maleverer, Shardlake prepares to ride out to meet King Henry VIII.
Colin MacDonald's dramatisation of CJ Sansom's Tudor crime novel featuring lawyer detective Matthew Shardlake.
Shardlake ..... JUSTIN SALINGER
Barak ..... BRYAN DICK
Maleverer ..... STEPHEN CRITCHLOW
Radwinter ..... DAVID ACTON
Wrenne ..... GEOFFREY WHITEHEAD
Tamasin ..... CATH WHITEFIELD
Jennet ..... ALEX TREGEAR
Henry VIII ..... PATRICK BRENNAN
Youhill ..... SAM DALE
Director: Kirsteen Cameron
First broadcast on BBC Radio 4 in September 2015.
Travel back to 1541 and join King Henry VIII's Great Progress from London to York.
Credits
| Role | Contributor |
| --- | --- |
| Shardlake | Justin Salinger |
| Barak | Bryan Dick |
| Maleverer | Stephen Critchlow |
| Radwinter | David Acton |
| Wrenne | Geoffrey Whitehead |
| Tamasin | Cath Whitefield |
| Jennet | Alex Tregear |
| Henry VIII | Patrick Brennan |
| Youhill | Sam Dale |
| Author | CJ Sansom |
| Adaptor | Colin MacDonald |
| Director | Kirsteen Cameron |
| Producer | Kirsteen Cameron |