Main content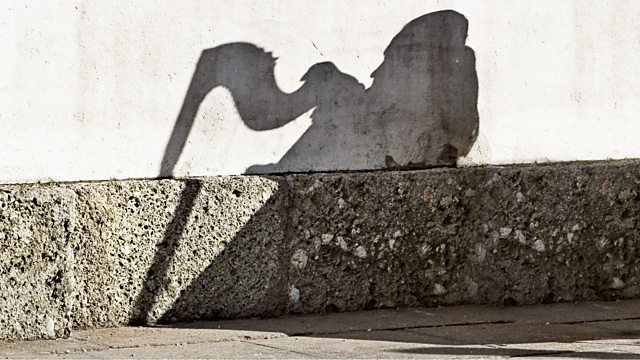 Eurydice and Orpheus
Her Story, by Simon Armitage. A busking musician discovers a natural talent for the harp that has a deep, irreversible effect on his and his lover's lives. Music by PJ Harvey.
The myth of Orpheus and Eurydice has inspired poets, painters and especially musicians since ancient times. As a season of revivals at the Royal Opera House season explores this most potent of musical stories, poet Simon Armitage and playwright Linda Marshall Griffiths each tell their own versions of the story of the doomed lovers on Radio 4.
Eurydice and Orpheus. Her story...by Simon Armitage .
Sanna is a lab technician in a seed vault at a university. She stores and tends to seeds from flowers and trees from all over the world . She mostly loves the flowers ...Coltsfoot, Early Star of Bethlehem, Lady's Bedstraw, Farewell to Spring, Eyebright, Forget-me-not ...
She's had her eye on a busking musician she passes on her way home from work in the subway . One evening, on a whim, she stops to talk . They quickly become close and fall in love. Sanna persuades Zak to turn his back on a life of drugs and crime. Having survived withdrawal, this gifted musician picks up a harp and discovers that he has an overwhelming natural talent, one that will have a deep, irreversible effect on both their lives.
Eurydice and Orpheus by Simon Armitage
Her Story
Harpist - Jon Banks
With electronic music composed by PJ Harvey
Produced in Salford by Susan Roberts.
Neil Gaiman goes underground to investigate the enduring appeal of the myth of Orpheus.
Credits
| Role | Contributor |
| --- | --- |
| Writer | Simon Armitage |
| Sanna | Claire Price |
| Zak | Bryan Dick |
| Richard | Jonathan Keeble |
| Announcer | Jonathan Keeble |
| Gill | Alexandra Mathie |
| Woman | Alexandra Mathie |
| Doctor | Stephen Fletcher |
| DJ | Stephen Fletcher |
| Actor | Stephen Fletcher |
| Producer | Susan Roberts |
Audio Books - great readings